The tables have turned, and job seekers no longer have to accept the first offer thrown their way. Instead, global worker shortages have meant the average talented employee can shop around, learn what they want, and negotiate more favorable terms to suit their unique needs.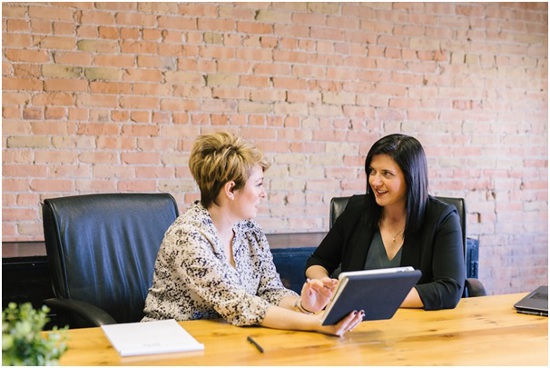 Employers, desperate to welcome the best talent to their team, must pull out all the stops to ensure they are a job seeker's first option. Part of this process involves knowing what employees are looking for in the first place.
Take note of the trends below, and you might just find your next star employee.
Diversity, Equity, and Inclusivity
Most workers want to work for a company that prioritizes diversity, equity, and inclusivity (DEI). This means they would be more likely to accept a role within a company that has a detailed diversity and inclusion policy over one that doesn't.
Unfortunately, not every business owner knows how to promote diversity and inclusion in the workplace. This leaves them missing out on top talent simply because they don't know how to make the necessary changes.
Fortunately, promoting diversity and inclusion in the workplace can be as simple as:
Hiring a more diverse team
Being aware of your unconscious biases
Acknowledging holidays of all cultures
Developing diversity training programs
Promoting pay equity
The more small changes you implement and learn from, the easier it can be to make big changes in the future.
Learning and Development Opportunities
Some people are happy to perform the same job for their entire productive life, while others want to learn, grow, and move up the corporate ladder. Learning and development opportunities are crucial if you're trying to attract top talent.
Even if you don't have the most competitive pay package, job seekers can be more inclined to work for you if there's room to advance their careers.
Compensation Packages
Despite compensation packages not being the most important thing job seekers look for when exploring new employment opportunities, they can help seal the deal. Any employer looking for standout talent to join their team should consider the most competitive compensation packages to stand out from the crowd.
A generous hourly rate or salary, paid holidays and sick days, health insurance, and a retirement savings plan are just a few of the many desirable offerings you might like to explore.
Flexibility
Not everything important in our lives happens before 9 am and after 5 pm. Sometimes, we must tend to important matters during the working day. This can be a challenge for employees when their bosses don't allow them to take time off for important personal commitments.
This is where you can make yourself stand out from other employers. By allowing your team to work the hours that suit their needs the most, you can be seen as a supportive and accommodating business owner that job seekers want to work for.
Remote Work
In the same way that flexible work hours can improve worker satisfaction levels, so can remote work. You might receive more job applications for your roles when you advertise remote work opportunities.
Workers can enjoy better job satisfaction and improved work-life balance, while you can reap the rewards of higher productivity levels and lower staff turnover rates.
In a global worker shortage crisis, attracting the best talent to your business can be paramount to your ongoing success. Prioritize the changes above, and you'll put yourself in a strong position to hire some of the best employees available in your industry.