Zulutrade has emerged as one of the many popular online platforms that many investors choose for online trading. What they like the most about it is that it is not a clichéd platform with a few assets and some leverages. In fact, it is not a brokerage at all. Zulutrade provides you with copy trading, which is a new way to trade by following in the footsteps of other reliable traders. Continue reading this Zulutrade review if you want to know more about this company.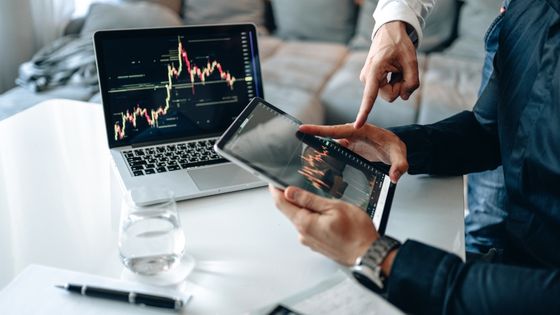 So, what will be your experience if you decide to join this platform? Is it just another broker with a fancy name? Or is it something different and trades should know about it? I am sure you will know in great detail when you read the review.
Single Deposit to Sign Up
When you sign up with brokers online, you get to choose from many trading accounts. These trading accounts are different from each other based on the features they have. Moreover, you have to deposit a different amount to activate each type of account. Zulutrade is completely different because it is not a broker. You sign up with a broker first and then you connect your account with Zulutrade. What that means is that you pay a small amount to be on this platform and then you can use all of its features. The best part is that you pay a very small amount.
Once you have signed up and connected your trading account with this platform, you can trade under the conditions that are from your own broker. The only difference is that you now have the power to see the trading records of other traders and follow the ones that you think are performing well.
Copy, Trade, and Learn
I say it's an incorrect notion to think that you will only be copying trades once you are on this platform. There is a lot more happening and you will realize that once you have prepared to be on it. So, when you sign up with this platform, you will have an additional feature that will allow you to take a look at the profiles of all the traders who have joined Zulutrade and connected their accounts with it. You can thumb through this list of traders until you finally land on the one that you think goes well with your trading preferences. Once you have found them, you can start copying their trades.
Every time they trade, the same trade will be conducted from your trading account as well. Now, if you find your trader to be successful with their trades, you can always have a chat with them to talk about their trading strategies. There are no restrictions on you asking them questions and learning their secret trading techniques and tactics. This really adds to your learning and makes you a professional trader in no time.
Seek Help When You Need To
You can get the help you need at a time you need it when you are on this platform. You have your own broker to provide you with trading support, but if you have any questions regarding copy trading, you will be able to get help from Zulutrade as well. The platform gives you an entire help center on the website that you can scan through to find answers to your questions. It consists of various types of guides that you can use as a trader or investor. Furthermore, you can get in touch with the customer support 24/5 by either calling them or sending an email.
Final Thoughts
You can see that this company provides you with a rich trading experience. It does not more than filling the gap that exists between online trading platforms and traders who don't have the time to learn before they can be successful. Copy those who understand trading inside out and see yourself grow with time.