Living in your motorhome while traveling can be a wonderful experience, but there is no reason why you can't make it even better. The right advice can help you to take your traveling experience to the next level and make the most out of your motorhome. This guide has been created to help you learn everything you need to know to have the best experience possible while living in your motorhome.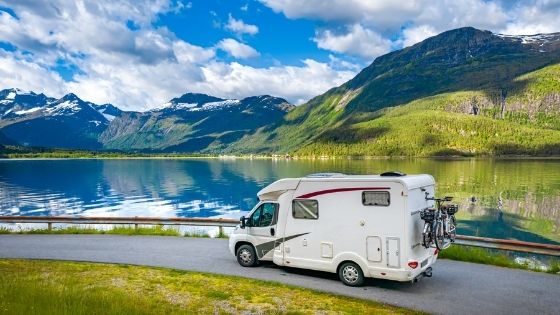 1. Travel-Proof Your Motorhome
Travel-proofing your motorhome is essential for a safe and enjoyable traveling experience. Making a travel-proof environment will also help you to save time, as you don't have to spend hours clearing away loose items before you get on the road. You can use magnets, Velcro or command strips to secure any loose items down to the surface to ensure they don't move while your driving.
2. Install a High-Pressure Shower Head
Just because you are living in your motorhome that does not mean that you cannot enjoy a nice shower. Installing a high-pressure showerhead is a great way to improve your showering experience. This means that you will be able to get a high-pressure shower, no matter how weak a camp site's water pressure may be.
3. Make the Most Out of Hanging Space
Vertical storage is a great way to make the most of your motorhome interior, by increasing the amount of space that is available to you. For example, a hanging fruit hammock is a great solution that will help you to keep your produce fresh and safe while you are on the move.
4. Cushion Potential Hazards
If you are particularly tall, then you might find yourself bumping your head on low hanging areas within your motorhome. Motorhomes are famous for having short doors and sharp cabinets that can be hazardous for taller people. You should consider hanging decorative material that will cushion potentially hazardous areas without reducing your overall interior design aesthetic.
5. Install Solar Panels
Installing solar panels on your motorhome is a great way to reduce running costs, and increase your access to electricity while also making your motorhome a little bit more environmentally friendly. Installing solar panels also increases the amount of freedom you have while you are on the road because you are not so reliant on campsites for electricity.
6. Buy Some Blankets
Purchasing blankets is a must for anyone who is living in their motorhome in cooler weather. Not only will access to blankets help you to keep warm in colder evenings, they can also improve the interior aesthetics of your home. You can cover motorhome furniture with blankets to make it look more cozy and homely.
Living in your motorhome can initially take a bit of getting used to. While you are in your home on wheels, you won't have access to all the creature comforts that you are used to. Making even a few small changes can make all the difference as you are able to live more easily and comfortably in your motorhome.