If you're a business owner or marketer, you may be fighting a mental struggle. The dilemma you're facing is probably: how will you expand your company's reach, brand awareness, and bottom line?
Content marketing and PPC (pay-per-click) advertising are the two main competitors.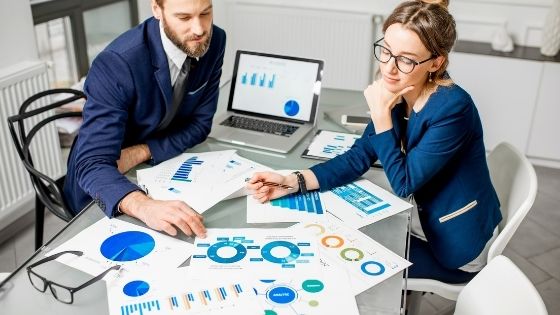 On the one hand, there are some compelling data in favor of content marketing:
Website conversion rates for content marketing adopters are over 6 times greater than for non-adopters.
The most efficient SEO method is on-page content.
Marketers believe that branded content projects are more effective than television and magazine advertising, direct mail, or public relations.
PPC, on the other hand, with the help of Pay Per Click Management Tools, can put you at the top of the SERPs right away, in front of individuals who are eager to buy.
Is the investment, however, worthwhile?
Relax if you're unsure what to do; there's never a simple answer to the content marketing vs. PPC debate.
Content marketing is a low-cost option that keeps your visibility growing, but it takes time.
Content marketing may be a genuine winner for higher-quality leads and better conversions if you're willing to continue with it and bear the upfront costs.
1. Disadvantage: It takes longer for content marketing to generate a positive return on investment.
Content marketing necessitates a significant amount of time and effort. You won't notice results for months after you publish your material on average.
However, once you begin to see a return on your investment, it snowballs.
2. Benefit: You'll get more leads as a result of it.
The leads you obtain from organic search will be higher-quality than those you get from PPC after your content starts ranking. Organic search generates the most leads and has the highest conversion rates among online lead generation channels, with paid search coming in third for both – just behind email marketing initiatives.
3. Advantage: It is less expensive.
There are certain upfront costs associated with content marketing, but they are one-time expenditures.
You won't have to pay another cent after you publish the article because it will continue to climb the search results, earning clicks and leads.
4. Drawback: Finding qualified writers and content creators is difficult.
It's true that finding a decent writer might be difficult.
Furthermore, vetting writers and determining if they're a good fit for your business might take up a lot of time.
PPC Advantages and Disadvantages: Targeted Reach for Immediate Visibility That's Only Temporary
1. Cons: Pay-Per-Click is an Expensive Long-Term Strategy
You'll never be able to sustain a long-term PPC strategy unless you're flush with cash.
Because you're charged every time someone clicks on your SERP listing, this is the case. If you want to consistently increase traffic and stay at the top, you'll have to invest a lot of money just to be seen on Google.
2. PPC Gets You to the Top – Do you really want to be at the top of Google right now?
If you're using Google AdWords, you'll need to bid on your desired term first. Google will place you on top of your page if relevant and you bid high enough.
3. Con: Once You Stop Paying, Your Visibility Disappears
This is the major con of PPC. When your money runs dry, you disappear from the top spot.
Poof. Gone.
This is in drastic contrast to content marketing, where you earn your SERP spot slowly, over time.
4. Pro/Con: Pay-Per-Click Advertising is More Cost-Effective in Certain Industries
The price you spend for PPC ads (cost-per-click, or CPC) varies by industry. Simply put, some fields (such as legal) have greater keyword competition than others.
With a Pay Per Click Management Tool, businesses can reach the peak of marketing.