With the constant rise in population of influencer marketer and budding brands, it has become a lucrative way for people to make money at the easiest go, as innumerable brands are spending tons of money to collaborate with influence marketer to gain business hype and earn a brand popularity, they are spending tens of lakh to get a sustainable business growth and greater traffic leads, On an average estimate in 2018 brands have spent around $8.89 billion on influence marketing and this amount is forecasted to reach above $10 billion in 2019.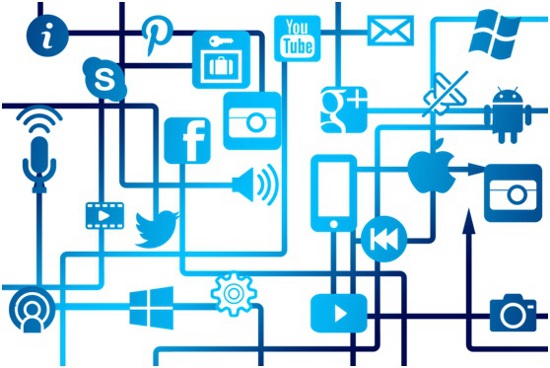 Since, people have found influence marketing a hot industry business ruler tends to charge anywhere between $25 – $75 or $1000- $3000 or it may even rise depending on the audience spectrum the marketer clutches and the onset traffic generated by him, influence marketing directly or indirectly depends on the audience range and according brands get inclined to pay, with a broad audience scale you can expect a lavishing among and fill your pocket with extra beneficiaries from the brands as well, with the charged among and monetary exchange system brands even plunder influencers with gifts in kinds exchange to turn up their collaboration into great business relationship.
The status of highest paid influence marketer over social media last year's clutched by Kyle Jenner charges over 1 million per post, where as Kim Kardashain charges over half a million per instagram post. This is the height over which a staggering influence marketers gets paid and this is probably the reason why so many people have taken up this path to get flying famous and hottest business dealings in their hands
Influence marketing, however isn't and quick-chick process and you can't aspect overnight success, it requires a lot of time, efforts and high end business skills to reach at a level where you can also be you considered as an influence marketer by the brands possessing a high tension influence over your audience.
Audience engagement is far more important than you can think and extremely difficult to take it at a peak point where you can consider yourself to have a better audience clutch and hearings.
In this post you'll find how you can pursue further with your influence marketing program and can gain better audience engagements to start earning money.
1. Choose your niche and create a noteworthy bio
To become an influencer marketer the first thing you must do is to select your own unique area of discussion you are actually passionate about, this is because influence marketing takes time, so you are not supposed to choose any random area and start working just for the sake of money and later you find it difficult to pursue complaining about dissatisfaction and feeble growth, you must work with the niche you are passionate about and keep on exploring your world naturally. You social feeds should reflect your theme and has a considerable nature of trust and real time interaction.
Once you have done selecting with your domain, you need to create attractive bio, it's an important part of your instagram influencer business, several brands and audience firstly looks into your bio and create an image of your account and sharing.
2. Maintain consistency
To become an instagram or any social media influencers in any field, you must maintain your post consistency and engagement regularity, as it directly depends on your niche and domain you are extremely passionate about, working with own your area of discussion helps you to always find something new and engaging to share it with your audience. Most of the influence marketer tends to post daily, other posts a few times a day, some of them share feed once every two day and some twice or thrice a week, it usually vary with your domain and past type you can adjust it with your own level of audience understanding and niche type.
3. Engage meaningfully
Engage meaningfully that means you must keep your domain in your mind and share your words accordingly don't just leverage your feed with random ideas, You can use polls in Instagram stories, follow up similar accounts for content idea, use demographics, keep a fixed post timing when your are likely to get maximum engagements, use business insights and hashtags to gain maximum audience clicks, reply on comments and don't get indulge into unnecessary conflicts over any rude or odds comments and false intimations.
4. Leverage your feeds
Here what you can do is, make your feeds more appealing and engaging by using more visual approach and high resolution filters, you must take care of your posts and check on them whether they are up to the mark and matching your account stands or not plus you can use most popular hashtags and share regular stories it might be what you are doing, you can share your upcoming events and ask for audience suggestion.
5. Be authentic
Don't play the game of buying and selling followers, paid followers won't hype your business, gaining social media followers is not easy at all it takes months and years to clutch them in one's account and certainly it won't give you a good cause with the fake ones, also it's not rock breaking difficult for brands to identify influencers with paid followers and in case you have found with high percentage of faux engagements you could lose all your business credibility and industry reputation and will water over all your past efforts you have made to take your business up to where you are now.