If you have fallen out of love with your home, you might feel tempted to put it back on the market. Yet, you don't need to sell up to feel proud and comfortable in a property, as you can make changes to fall head over heels in love with your interior and exterior.
Don't settle for a property that brings you little joy or pride. Check out the following five ideas to transform your home.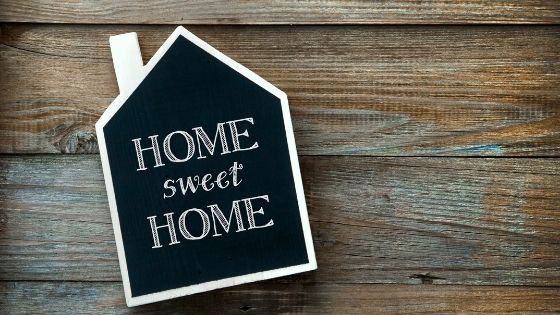 1. Change Your Front Door
Your front door will determine your exterior and interior aesthetics. A dull, drab door could make your property stick out for the wrong reasons on your street. However, a bold, attractive design could transform your curb appeal.
It is a wise idea to choose an attractive front door that features a glass panel. It will not only draw the eye of passers-by and your visitors, but it will allow more sunlight to flow into your home to create a bright, airy, and spacious hallway.
2. Install Roof Windows
If a lack of natural light is a problem in your home, the dull, dark interior could affect its atmosphere and your mood. Create a vibrant, airy interior by installing stylish flat roof windows that will allow sunlight to flow through the interior. Plus, they can improve your home's ventilation and thermal efficiency, and you can choose from horizontal or vertical designs to complement your taste and architecture.
3. Add Square Footage
If your home is on the small side, you might feel it is difficult to move across the home or store your belongings. If space is becoming an issue for you and your family, consider adding square footage over moving to a new address.
For example, you could invest in:
Home extension
Basement conversion
Attic conversion
Outbuilding
The above options can expand your living space and help you fall back in love with your property.
4. Create an Open Plan Living Space
Open-plan living space is another option you shouldn't rule out. Removing walls can create a spacious, stylish space that will allow you to move across the home with ease. It is an ideal solution for those who want to create a modern, vibrant, and airy interior design. However, you must consult a qualified structural engineer to ensure you don't remove a load-bearing wall.
5. Develop Social Spaces Across the Home
Making the interior of your home feel warm and inviting by creating social spaces in areas across the home isn't as hard as it sounds. For example, adding a few stylish stools to a kitchen island will provide an ideal space for catching up with your family or entertaining guests.
Also, you could enjoy many wonderful moments in your backyard by adding a patio, gazebo, exterior chairs, and a firepit. A few tweaks to various rooms or your garden could help you create a cozy, social atmosphere for you and your loved ones. It will make you feel happy to be home throughout the years.