What is SEO?
Search Engine Optimization or SEO is a type of digital marketing that boosts website ranking on search engines such as Google and Bing. It is a process of optimizing content to ensure visibility so that more people can reach it. SEO is a marketing tool that targets customers to be attracted to a certain product or service by increasing visibility and ranking on search engines. The majority of the monetization techniques of your website depend on your SEO approach.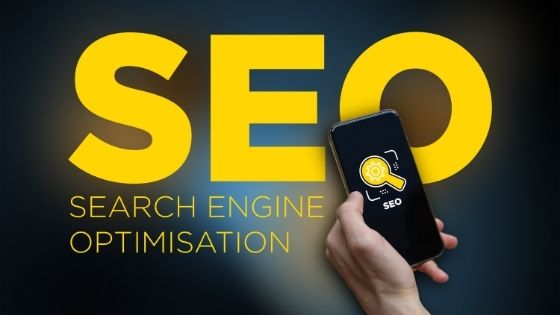 What is the difference between Local SEO and International SEO?
Now that we are aware of what SEO is, it is time to focus on the difference between local SEO and international SEO.
Local SEO is good for a locally established business. In local SEO, leads and brand awareness is generated by local search engine optimization. Local Search Engine Optimization targets people of a certain city, town, or any specified geographical area. It is best suited for small business owners. For example, if you have a small food business, then you cannot deliver it countrywide. So, your money would be wasted if you spend your budget on national SEO. In this case, Local SEO is the best option for you. It shows results to a seeker who has a similar interest in what you have to offer. Local SEO boosts your content in your chosen specified areas to generate customers and is most effective for small businesses.
International SEO is for more vast businesses who wish to broaden their spectrum globally. International SEO, also known as global SEO, targets numerous audiences through International and global search engines. International SEO is the best suitable for businesses that can offer their services and products to customers worldwide. To better understand global SEO, it is important to know more about International SEO and how it functions.
How does International SEO work?
Global SEO uses geo-targeting to target customers based on their location and search history. Google assesses your website by special signals and software to better analyze your content and products that you have to offer and whether a user would like it or not. Google analyzes which countries and locations should your content be promoted in.
Why should I opt for International SEO?
If you are a business owner who can advertise and deliver your services and products globally, then it is crucial for you to advertise your business accordingly. You must have invested a great sum of money in your business. In this case, businesses owners opt for international SEO as it promises a 17.4% Return on investment ROI rate.
The first and obvious benefit of Global SEO is that the traffic on your website increases dramatically in a short period. With greater traffic, there are more customers and resulting in greater global sales. Sellers can sell their services and products to customers who are not close to them geographically.
With increased sales, you can expand your brand globally in multiple parts of the world. International SEO generates a good ROI rate. Additionally, global SEO increases brand awareness among people around the globe. This is beneficial in the long run.
Difference between Local SEO and International SEO?
The main difference between both types of SEO is the target audience and the location of the target audience, but there are some additional factors that vary in both types.
Local SEO is more budget-friendly than International SEO.
International SEO users need to make their content unique, catchy, and extraordinary. Local SEO does not need to emphasize their content uniqueness as they are only targeting a specific area.
Competition is greater in International SEO as compared to local SEO.
In the end, the right choice for you completely depends on you and your business requirements. The best option for you depends on the audience you want to target and the content you provide.