What is Social Bookmarking?
– Bookmarking means you reading a book for a long time and suddenly you got some work through which you can't read the book so your mind get disturb and you just keep a card on that page, when you get free then you can read from that page.
– Social bookmarking is also the same as realistic bookmark. Here you can add, modify, delete, edit and share your bookmarks of your web document.
– When you see any website and want to read that website at different times, simply bookmark that website on your web browser. Bookmarks are available online so you can access anywhere that bookmark page through the internet & share to your community, friends, groups, family etc.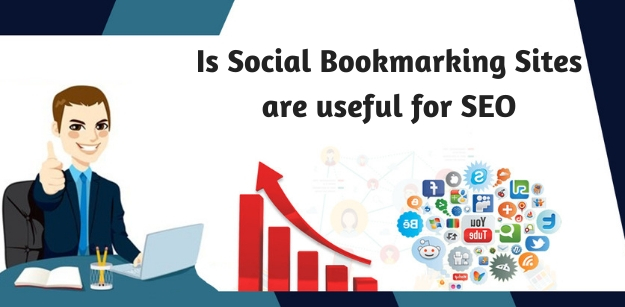 Pros of Social Bookmarking :-
– Helps to get viral
When you do social bookmarking daily with consistency of 1 site per day submitting to different sites of social bookmarking.
Then it will give you 11% traffic to your website with better result.
– Increase traffic
When we make any type of content regarding the website and submitting that link to various sites of social bookmarking, its just like sharing images to different social platforms to get followers in our profiles.
Social bookmarks are also the same when sites like the website give us the following of dofollow or no follow. It generates backlinks to get traffic on your websites.
– Brand Awareness
● When you provide better results to your users it gets connected to your side to get more details on a particular topic.
● It is aware that all the users of your website have a good design and well content provided to get more information about that particular thing.
– Improves SERP's
When users search anything in the browser it is said to be keywords / tags.
Social bookmarking helps you to target your keywords when user searches, your website will get shown on that page.
Cons Of Social Bookmarking :-
– Spamming webpages
Sometimes when we tag something wrong / which is not to our field then it spams our site to don't rank on that tag / keyword.
– Account Blocked
When you daily not submit links in bookmarking sites then the site things that users have no more link to submit so they don't give the link to your webpage and the ranking of your page decreases day by day.
Soit harms your website to not give the link and sometimes they submit you as a spammer.
How is Social Bookmarking useful For SEO?
It is very useful for Search Engine Optimization because when you have lots of links in your website & you submits all the links in appropriate way with proper tags , title and description, crawler thinks that the audience are bookmarking the website it means users have more interaction towards this site & has more traffic to these webpage so ranking position increases drastically.
Now the main reason to do social bookmarking to your links is helping to generate backlink through which crawler knows that web pages have more number of backlinks which are aware to the niche audience about the website to go through this site and collect informative data.
So here are the sites of social bookmarking which will help to increase traffic and improve seo to your website.
VieSearch
Reddit
Dzone
Diigo
Folkd
PearlTrees
ScoopIt
Mix
Bookmarkstar
Whitelinks
Listly
StartMe
Akonter
Refind