For many years, URLs that are SEO-friendly have been a subject of discussion in the digital marketing field and SEO. There are lots of factors looked into, such as the number of folders, the addition of the primary keyword and many more. SEO experts have evaluated many combinations to generate a URL structure that is great.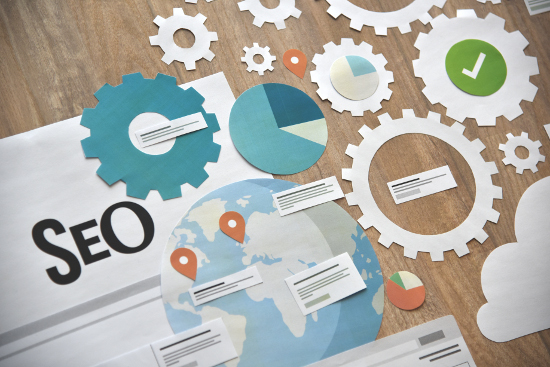 Below are a few SEO tips to optimize your URL structure:
1. Dynamic parameters should be avoided when possible
The notion that Google cannot crawl dynamic URLs is not true. If you have dynamic URLs it will build a lot of URLs that will be indexed by Google. However, sites have crawl budgets, therefore if you have a lot of URLs, only a few will be indexed. On that basis, dynamic URLs should be avoided. If your site has these URLs, Google recommends that the URLs should be kept dynamic by hiding the parameters.
Making sure your URLs don't have dynamic parameters is not just something that is great for SEO. It also connects with usability, since it makes your paths easy for humans to read, and, in turn, very shareable.
2. Shorten your URLs
"Keep in mind that shorter URLs are more beneficial from an SEO and usability perspective. URLs that rank high on search engine result pages have between 35 and 40 characters. But it seems for things such as news articles, blog posts, longer URLs are fine. You still want to keep your URLs short; however, looking at Google itself, it seems to have your URLs fewer than 95 characters proves appropriate" says Ronnie Houston digital marketing manager at A+digital. For more information go to this URL. ( https://Aplusdigital.ca ) .
3. Keywords in URLs
It is good to include keywords. When possible your URL should include your exact phrase or keyword. It is often hard to do so on your home page; however, it must be easy in your blog articles or service pages.
For example, the right way to target the exact keyword "black suede shoe":
Great URL: http://yourdomain.com/black-suede-shoe
Great URL: http://yourdomain .com/shoes/suede-leather
Bad URL: http://yourdomain.com/color-789-shoes
4. Use hyphens instead of underscores
"Underscores are not treated like spaces by search engines, as opposed to dashes. If you are using hyphens, Google is going to treat every word as separate, which will make sure your SEO is helped by your URLs if they have keywords. But if you use underscores, everything will be treated as one word by Google. For example, if you have a URL such as website.com/two-four-seven, Google is going to read the path two four seven. However, if you create a URL as website.com/two_four_seven, it will be interpreted as twofourseven. Users would need to insert underscores in their questions for your URLs to help you rank" says Emma Labrador, marketing & communication manager at Cogniteev.
Although Google will not penalize you for using underscores, using them will not help you, either. This most likely explains why hyphens are recommended by Google.
5. Stop words should not be a concern
If your headline/title has stop words (a, of, and, but, the, or, etc.), it is not important to put them in the URL. Don't omit them, either; however, it can be good if you shorten a URL to make it easy to read. You can decide on whether to include or not, depending on the readability versus length.
Conclusion
Many of the tips are aimed at developing the most readable and user-friendly URL for your pages. Other than that, adding the primary keyword and then matching it using the content and title of the post are other key elements you have to concentrate on.
But, in a bid to incorporate keywords, be sure not to over-optimize it, since it can result in a Google penalty.