Pop culture has become an integral part of our daily lives. From music and movies to TV shows and social media, it's everywhere we look. It shapes our tastes, influences our opinions and, more than ever, impacts our fashion choices.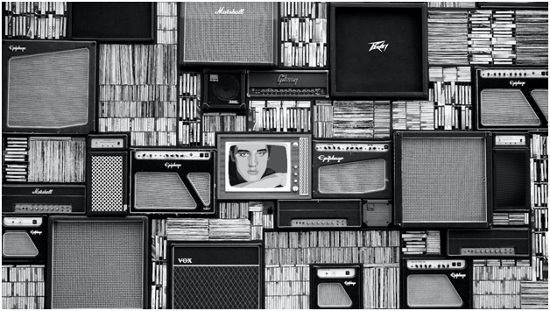 What is Pop Culture?
Pop culture (popular culture) refers to the diverse aspects of culture that are prevalent among the general population at a particular time. It encompasses a wide range of phenomena including music, movies, TV shows, fashion, technology, sports, social media and more.
Often characterized by its mass appeal, accessibility and widespread popularity, pop culture reflects the attitudes, values, and interests of the society at a given point. It is constantly evolving and changing, influenced by both historical events and contemporary trends, and it has a significant impact on the way we live, think and communicate with one another.
In recent years, we've seen a shift in how pop culture influences the fashion world. From the runway to street style, designers and fashion enthusiasts alike are drawing inspiration from the latest trends in music, movies and other emerging areas to create new looks, styles and trends.
Pop Culture vs Fashion
One of the most evident ways that pop culture impacts fashion is through celebrity style. When a celebrity is photographed wearing a particular outfit or accessory, it creates a buzz which can in turn bring about a new trend.
Social media has amplified this effect and now influencers and celebrities can easily showcase their fashion choices to millions of followers, leading to styles being updated and renovated faster than ever before.
Pop Culture Icons
Streetwear has grown to be one of the most prominent trends in recent history. The style draws inspiration from hip-hop and skate culture, Japanese street fashion and the DIY aesthetic of early punk.
Streetwear has been embraced by high-end fashion brands and its influence can even be seen on the runway. Popularized by personalities like Kanye West, whose impact on the fashion world is undeniable, destructed looks and asymmetric silhouettes now dominate the high street.
Ripped jeans first made their mark during the punk movement of the 1970s being sold out of Vivienne Westwood and Malcolm McLaren's London store, Let It Rock. High end 80s fashion also prominently featured the ripped jean, but Kanye has modernized the look in faded stonewash along with darker hues on a tapered cut.
Other trendsetters through history include:
● Madonna
Serial tastemaker Madonna, burst onto the scene in the 1980s, becoming an overnight pop icon. She initially popularized the "material girl" look, featuring lace gloves, layered necklaces and oversized bows, and later brought punk, 'ballroom' and new wave fashion to the mainstream.
● Michael Jackson
From military-style epaulets and zippers, varsity jackets, fedoras and aviator sunglasses, the king of pop's influence on fashion is undeniable.
● Princess Diana
Fashion inspiration can come from a wide range of sources. British princess Lady Diana Spencer was a fashion icon in the 1980s and 1990s, known for her elegant and sophisticated style. She made power suits, oversized blazers, and statement jewelry fashion staples.
● Kate Moss
Supermodel Kate Moss became a fashion icon in the 1990s championing a grunge-inspired style. She popularized slip dresses, leather jackets and skinny jeans.
● Beyoncé
Beyoncé continues to be a pop culture icon and fashion trailblazer, known for her bold, uncompromising, glamorous style. Over her career she has popularized many trends including statement earrings, jumpsuits and bodycon dresses.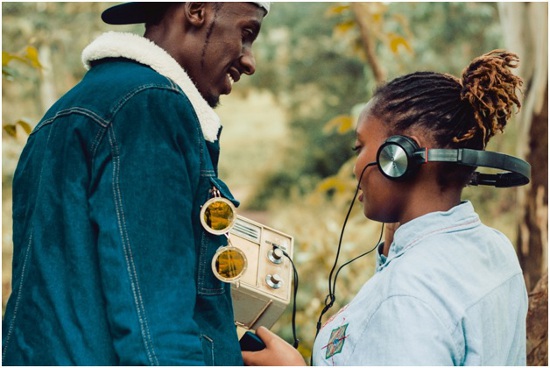 Nostalgia has brought trends from the past, such as '90s grunge or '80s neon back into the spotlight, sometimes with an updated twist. These styles are often popular among younger generations that didn't live through those eras themselves. Shows like Stranger Things bring the 80s aesthetic to the mainstream which in turn inspire music such as The Weeknd's 80s homage, Blinding Lights.
So why does pop culture have such a strong impact on fashion? Part of the reason is the mass appeal and accessibility of pop culture today. With social media and other forms of digital media, pop culture is more ubiquitous than ever before, and consumers can easily access and participate in the trends that they see.