There's no denying that earrings can bring out the beauty of any outfit. They come in a variety of materials, widths, lengths, and shapes and can help you make a bold fashion statement. Keep in mind that there's always a pair of earrings for every style. But if you're unsure of which style to choose, here are five stylish earrings that can complement any outfit.
1. Studs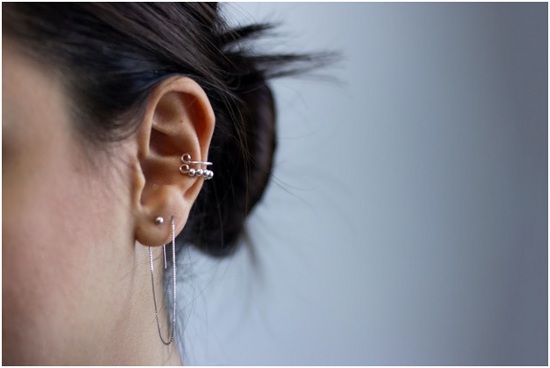 Studs are a perfect option for people who are new to accessorizing. These stylish earrings are suitable for every event and can work well with other pieces of jewelry. They're also perfect if you prefer the minimalist look. Despite being small in size, studs can bring out your face shape and accentuate your facial features. Make a habit of cleaning your jewelry as often as you can. This is important as they can collect oil, dirt, and other residues from your face.
2. Dangle
You can never go wrong with a lovely pair of dangle earrings. They can make any outfit look trendy and classy at the same time. If you want to achieve a flawless, feminine look, these are your go-to accessory. That being said, it's always best to opt for a pair that suits your face shape. Also, keep an eye out for pieces that don't dangle past your chin. As a rule, the best dangling earring should stay close to your earlobe. If you have a longer face shape, it's always best to experiment with different designs until you find an appropriate pair.
3. Hoops
Hoops are characterized by their distinctive look and versatility. These pretty earrings come in various sizes and styles, ranging from small to big and simple to embellished. Notable examples include Huggies, j-hoops, and plain metal ones.
If you're looking for glamorous statement pieces, consider elaborate diamond-encrusted or geometric styles. Such pieces are common in popular online retail stores. Always try and visit your preferred stores whenever they have new arrivals. As real gold pieces tend to be quite pricey, try to shop during the sale period and take advantage of free shipping offers to help you save money.
4. Drops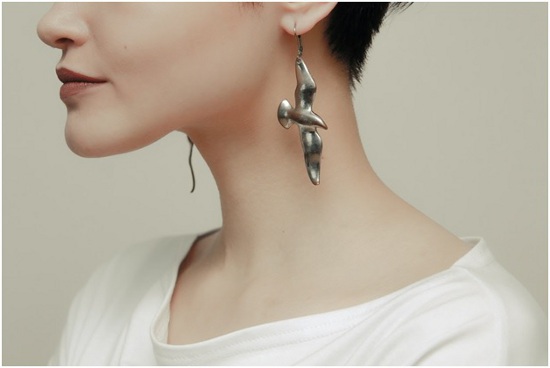 Drop earrings are a particular type of dangling jewelry that complements a variety of outfits. They usually fall below the earlobe are the perfect addition to your jewelry collection. Consider combining a pair of bright drop earrings with an off-the-shoulder top to create a more casual look.
Alternatively, you can combine a brightly colored pair with a plain minimalist top (like a plain white, tan, cream, or black T-shirt). This is a better styling option if you'd rather have the focus on your jewelry. However, if you want to go all out, a colorful pair with a busy casual outfit will do the job.
It also helps to think about your face shape. For example, if you have a round face shape, consider wearing long drop earrings to complement your features. Additionally, low-hanging pieces with chains and tassels might give a more balanced look.
5. Custom Made
There's no feeling more exciting than wearing something you made (or something that was made especially for you). Today, DIY earrings are more popular than ever. No doubt, jewelry design is a fun project. The best part is that it doesn't require a significant amount of time and resources. You simply have to test your imagination to create unique designs. The key takeaway is that making your own jewelry is a great way to have fun and achieve a perfect look. Just be sure to gather all your materials before you start. However, if it's too much work, you can always hand the job over to a designer to create the perfect pair