The Covid-19 pandemic and its economic impact have taken a toll on businesses, jobs, and incomes, forcing majority of the people to rethink their financial situation and priorities. It has severely impacted people's financial goals, forcing them to reassess their financial inflow and situation. In the past few months, the cost of living has increased drastically. So far, the Covid-19 pandemic has led to a sharp rise in unemployment rates; it has led the country's GDP to a new low, adding to citizens' overall economic burden. However, to effectively tackle this situation, you can think of making your investment more profitable by opening a PPF Account.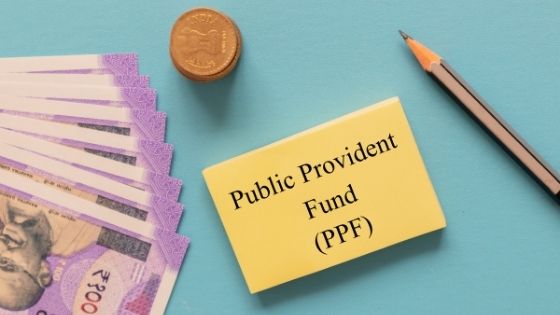 No one witnessed the global pandemic coming that could drastically impact the economy of our country. Unforeseen emergencies can add to a lot of stress and strain on your savings. Medical expenses, accidents, unexpected travel, etc., need substantial funds. Opting for a PPF is a hassle-free way to manage your immediate finances.
Here is the guide on how you can make a profitable investment by opening a PPF Account to beat the Covid blues effectively:
What is a PPF Account?
Public Provident Fund Account is a popular investment account that offers long-term investment schemes to people who want to earn high but stable returns. The primary aim of a PPF Account is to ensure the principal amount's proper safekeeping.
How to Open a PPF Account?
With the ongoing pandemic, you have the option of opening your PPF account online from the comfort of your home. Activating a PPF account online can be done by visiting a bank's portal that you have chosen. However, the following documents have to be shown at the time of activating the ppf account-
PAN Card
Residential Address Proof
Form for nominee declaration
Passport size photographs
KYC documents for identifying the details of an individual such as adhaar card, voter id card, and driver's license
Here is a list of top reasons stating that how you can make a profitable investment with a PPF Account-
Offers Risk-Free, Guaranteed Returns – One of the greatest benefits of opening a PPF account is that it is backed by the Government of India. Therefore, it is entirely risk-free. The returns are also guaranteed by the government.
The Extension of Tenure – The PPF scheme has a tenure for 15 years, after which the individual can withdraw the money from their PPF account once it comes under tax exemption. An individual can also apply for an extension to get additional five years of active investment.
Multiple Tax Benefits on PPF – By opening a PPF account, you can enjoy the tax benefits under Section 80C of the IT Act, 1961. It follows the EEE (Exempt-Exempt-Exempt) model of taxation. According to the model, the interest earned and the maturity amount both are exempted from taxes.
Investment Security – As the Government of India backs the PPF scheme, the individuals can enjoy the safety and security of investments. Generally, people who are afraid to take risks can opt to invest in a PPF scheme. The interest earned is backed by a sovereign guarantee, which makes it safer than the bank interest.
Small Savings, but Good Returns – The PPF Account allows you to be flexible with the investment amount. You can open an account with as little as INR 100. Every year you can deposit a minimum of INR 500 and a maximum of INR 1,50,000.
Secure Your Future by Investing in a Profitable PPF
PPF is an excellent financial tool for long-term investment. Covered in safety and free of tax, the PPF is a blessing, especially during the covid crisis. It is suitable for self-employed professionals and small businessmen who are not covered by the Employee Provident Fund. You can opt for the PPF account through reputable banks like Axis Bank that offer competitive interest rates, tax benefits, and online access. With a little careful planning, it can become an integral part of your financial portfolio.