As part of a global initiative to encourage healthier living, the World Health Organisation released a feature story on the top health tips for healthy living earlier in the year. As Australia faces another crisis with the COVID-19 pandemic, a few health tips may be just what Australians need to feel inspired and motivated to keep healthy. Keep reading to find out the top nine tips to consider for a healthy lifestyle.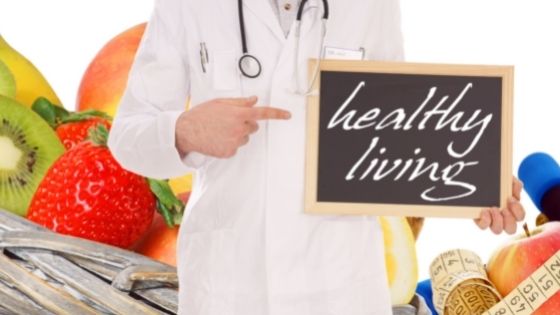 Eat a balanced and healthy diet
Maintaining a balanced and healthy diet is integral to keeping your immune system strong and reducing the risk of diseases such as malnutrition, diabetes, heart disease and cancer. Make sure you intake an adequate level of energy a day and are eating the right mix of protein, healthy fats, sugar and carbohydrates.
Lessen your salt and sugar intake
Who recommends consuming less than 5% of your total energy intake as sugar to maintain a healthy lifestyle. You can reduce your sugar intake by limiting the amount of sugary snacks, lollies and sweet beverages you have.
Reducing your salt intake to 5g per day will also reduce the risk of you developing high blood pressure and heart-related diseases.
Keep alcohol to a minimum
Alcohol is never beneficial to the body, and consuming too much of it can lead to health problems such as behavioural disorders, addiction, liver cirrhosis and even some cancers and heart diseases. Incidents such as car crashes and violence are also more common in alcoholic individuals, meaning it is best to minimise your alcohol consumption whenever possible.
Don't smoke
Similar to alcohol, smoking is never good for your body. Smoking tobacco causes non-communicable diseases such as lung cancer and increases your chances of suffering from a stroke. Smoking can also harm the health of those around you, making it a large culprit preventing individuals from healthy living.
Perform recommended levels of physical activity
Physical activity is extremely important to healthy living as it helps your body maintain functionality, mobility and flexibility. The WHO recommends 150 minutes of moderate to intense physical activity per week for individuals aged 18 to 64.
Take care of your mental health
Many people fail to realise that their mental wellbeing is just as important as their physical health. Mental conditions such as depression can cause disturbing and negative thoughts to plague your mind, resulting in poor habits and general life experiences. Finding the right support for your mental health can do wonders to keeping your body healthy as well.
Attend regular health check-ups
Regular health check-ups can help you identify health problems as they appear or before they even start. Diagnosing your health issues ealy can increase your chances of finding the right treatment and recovering quickly. Visiting a health practitioner for regular health care and check-ups – such as an acupuncturist – can thus help you on your journey to healthy living. View this page here for an example of an acupuncturist.
Maintaining a healthy lifestyle is not easy – however by keeping the above WHO's seven tips in mind, your goal of healthy living may be easier met. Be sure to research what is best for your body and consult with a qualified health professional before committing to any extreme health tips.