If you have been a practicing veterinary surgeon in the United States for several years or more, instead of working for someone else, you may well be starting to think about opening your very own veterinary practice.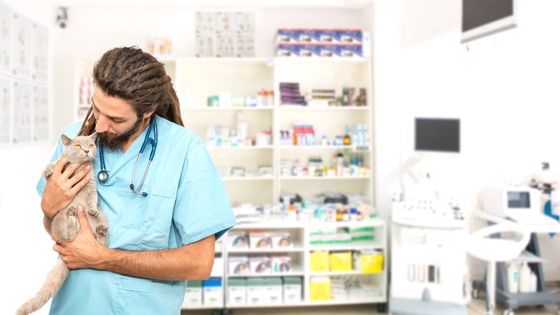 So, whether you are as far down the line as looking into industry contracts and suppliers or else are simply in the planning stages, either way, you have certainly clicked on the right article.
Continue reading to learn how to start your very own private veterinary practice.
Don't Rush into It!
First, and perhaps most importantly of all, it is absolutely essential that you do not find yourself rushing into this new phase of your life, especially if you have only been professionally practicing for a year or two.
Think about it – it took at least seven years to get to where you are today, and as the world of veterinary surgery is constantly changing and updating, learning all there is to know about as many different treatments, procedures, and policies, not to mention legalities, of the field as you can will help your own practice to be successful.
Consider Professional Connections
Another extremely shrewd move when it comes to planning to open your own practice is to seek the expert help, guidance, and support of a reputable and renowned service provider, such as vetcelerator.com, which can help new practices to launch and existing practices to flourish.
There is a wide plethora of fantastic benefits to making professional bonds, connections, and even working friendships in your pursuit of owning your own surgery, not least because you will not feel so isolated and stressed, especially in the early planning stages and the first year of opening.
Learn the Basics of Business
Obviously, you will have learned an incredible amount during both your training at vet school and your subsequent professional practice in surgery or as a home-visiting vet.
However, as impressive as your depth of knowledge is in veterinary science, when your heart is set on having your own practice, you also need to have some basic business acumen. One option would be to undertake a master's degree in veterinary science, which is much more focused on the practicalities of being your own boss in the field, with another option being a master's in business administration part-time while you work.
Your Financial Plan
There are numerous exciting and invigorating components of launching your own vet's surgery that will all come in good time, but before you can plan the layout of the water bowls and reception desk, you must first develop your financial business plan together with an impartial financial advisor.
If you are choosing to rent your premises, this is naturally substantially more cost-effective than buying a property outright, although it does certainly come with many more stipulations. In short, ensure that every decision you make when it comes to your finances is backedup by a professional advisor and that you read absolutely everything before you sign on the dotted line.