As we head towards the conclusion of 2022 and get ready to welcome 2023, the FIFA World Cup in Qatar is perhaps a fitting way to conclude a remarkable year in soccer, one during which the 'beautiful game' has demonstrated its capacity to entertain and surprise in equal measure.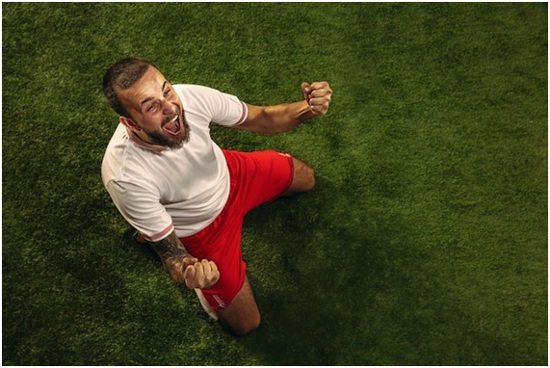 Nothing can grab the attention of soccer fans quite like an upset, when predicted victors are spectacularly defeated by the underdogs, shocking the very foundations of the sport itself. But when unpredicted results do happen, they are moments in time that should be cherished and appreciated, proving that anything remains possible once the action begins on the pitch.
Messi & Argentina Rocked By Superb Saudi Arabia
Prior to the tournament, Argentina were being widely tipped as one of the favourite sides, widely expected to go all the way and win the 2022 FIFA World Cup. As the last hurrah for Lionel Messi, who confirmed he would retire from international soccer after this event, the level of expectation surrounding his national team couldn't have been any greater.
Al-Dawsari has turned this game on its head! ?#FIFAWorldCup | #Qatar2022

— FIFA World Cup (@FIFAWorldCup) November 22, 2022
But apparently, the Saudi Arabian team hadn't read that particular script, even when Messi gave Argentina an early lead from the penalty spot. Incredibly, they mounted a spectacular comeback in the second half, sinking their illustrious rival with two goals in the space of just five minutes. When the final whistle blew on the 2-1 final score, the Saudis justifiably celebrated one of the biggest shocks in World Cup history.
Yellow Submarine Torpedoes European Elite
Despite already beating Manchester United in the 2020-21 UEFA Europa League final, few people were taking Villarreal seriously, when they embarked upon a wonderful adventure in the 2021-22 UEFA Champions League. But there was no fear shown by the Spanish side, after navigating their way through a tricky group stage, once again pitting them against the Red Devils.
▪️ Finished second in a group featuring Manchester United and Atalanta
▪️ Upset Juventus and Bayern Munich in the knockout rounds
▪️ Battled back from 2-0 down against Liverpool

What a Champions League run from Villarreal ?pic.twitter.com/FJla6VWfdE

— B/R Football (@brfootball) May 3, 2022
Once through to the Round of 16, Villarreal were considered the 'David' against the 'Goliath' of Juventus, yet after a tense 1-1 draw at home, the Yellow Submarine went to win 3-0 in Turin. Proving that was no fluke, and while pundits in Germany scoffed at their chances, Villarreal then stunned Bavarian giants Bayern Munich. After the 1-0 win at home, they held firm for a 1-1 draw in Germany, securing a second memorable scalp in the elite competition.
North Macedonia Cause Italian Tears
As the team previously boasting the longest international soccer unbeaten run, Italy were also the reigning UEFA Euro 2020 champions, already being tipped as potential candidates to win the 2022 FIFA World Cup. But first of all they had to reach the tournament, via quite a complicated qualification process, made all the more challenging when Switzerland somehow managed to top their qualification group.
Aleksandar Trajkovski played over 100 times for Palermo in Italy.

Tonight, he has scored the winner for North Macedonia to leave Italy out of the World Cup.

And it happened in Palermo's stadium, La Favorita.

You couldn't have written a script like it. pic.twitter.com/OVGpYPfzfA

— Matthew Clark (@MattClark_08) March 24, 2022
As one of the second-placed teams, this meant an extended qualification pathway for Italy, although they were widely expected to navigate this with little difficulty. North Macedonia clearly hadn't seen the pre-match odds, producing an incredible display of resilience in Palermo. They escaped with a completely unexpected 1-0 victory, depriving a powerful Italian side their chance to compete at the 2022 FIFA World Cup in Qatar.
Backing The Next Big Shocks
Before attempting to predict future surprises, particularly whenever wagering on the outcome of games and competitions, getting honest and unbiased sports betting reviews can provide fans with an added edge. This is the aim of experienced punters and industry experts at SBO, providing insightful tips and advice, along with highlighting value odds and markets.
Soccer easily boasts the broadest range of cá độ online thenyic options, which also means that fans can wager on more outcomes than ever before. Making the most of genuinely useful knowledge is always advantageous, ahead of backing what could be the next shock results. And as always, doing so responsibly is always the way to go, ensuring that our direct interaction with this remarkable sport remains entertaining at all times.