Are you a prospective international student looking to pursue higher studies in US colleges? The good news is there are multiple academic pathways available to choose from. Although a bachelor's or master's degree is popular in USA, a two-year associate community college is equally popular among international students. You can find numerous benefits of studying in a community college, from affordable education to small class sizes and one-to-one assistance to students.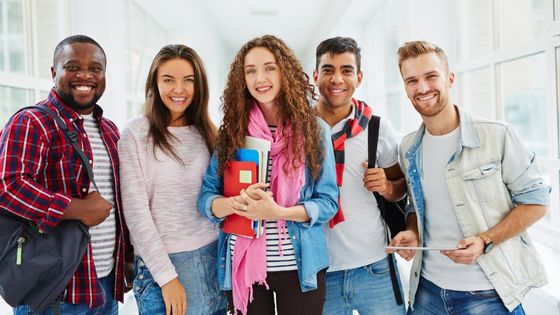 With over 1,200 community colleges serving more than a million students in the USA, you can find limitless opportunities that pave the way to continue your studies at a four-year university. This blog will give insights into community colleges, the benefits of studying in college, and the top community colleges in USA for international students.
What is a Community College?
Community colleges are categorised as colleges that provide a two-year associate degree in USA. These colleges provide academic credit, which can be easily transferred into a four-year major in US universities to earn a bachelor's degree. The academic education in these colleges is quite affordable, providing a range of courses to domestic and international students.
What Study in US Community Colleges?
Studying at community colleges in USA is an opportunity to choose from various courses, from sociology to information systems. Some benefits of studying in community colleges are:
Affordability: Higher studies in the US are pretty expensive. The tuition fees of community colleges are much lower than those of universities. Also, the cost of their programs is equivalent to half that of university programs.
Acceptance Rate: Most community colleges in the US have an open admission policy, which means one can be admitted to colleges with a high school diploma or GED. Provided students must have language test scores.
Small Classes: Community college classes are usually small, providing opportunities for students to get more support from teachers. Also, you will get 100% teaching experience combined with research.
Work Opportunities: After completing a two-year associate degree, you can stay and work in USA for one year in Optional Practical Training (OPT), which is directly related to the subject you have pursued.
Top Community Colleges in USA
More than 1200 community colleges in the USA offer a wide associate degree in various subjects. A list of top community colleges in USA for international students are:
| College Name | Average Annual Fees |
| --- | --- |
| Santa Barbara City College | 9,192 USD |
| Diablo Valley Community College | 8,328 USD |
| Santa Monica College | 9,090 USD |
| Moorpark College | 8,146 USD |
| Hillsborough Community College | 9,111 USD |
| Miami Dade College | 9,661 USD |
| Northern Virginia Community College | 11,648 USD |
| Orange Coast College | 9,268 USD |
| California State University, Long Beach | 18,726 USD |
| Brigham Young University, Utah | 15,864 USD |
Community colleges in the US provide affordable education to international students and the chance to get into a bachelor's degree university. Most community colleges are located in the suburban areas of the US, where you can find lower living costs compared to other areas. So, opting to study at community colleges in USA is a great way to improve your career prospects. Connect with the best overseas educational consultant for further guidance and assistance in your study abroad journey.