Are you considering starting a new small business and worried about which hosting to go for? Before choosing the hosting plan, you need to choose the website builder. When we have different options, choosing one that suits our needs becomes challenging. However, choosing a website builder or a hosting plan is different. You just need to look at your needs and choose a web hosting plan accordingly.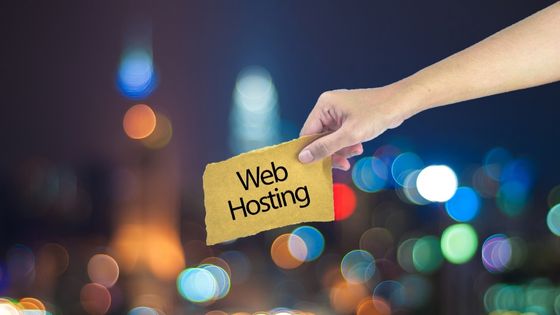 Here we have simplified your work a little bit; we have gathered all the hosting types available that you can consider for your small business. Read further to know more in detail about the same.
Types Of Hosting For Small Businesses
● Shared Hosting
No matter which service or product you choose while starting the business, shared hosting plans is the most affordable options you can opt for. As the name implies, it lets you share a server with other businesses. This is a good web hosting option for many small business people, but it's a place to stay for a short time, especially if you're running an e-commerce firm. Utilising shared hosting will probably eventually restrict the expansion of your company.
● Managed Hosting
The second preferable option for small businesses is managed WordPress hosting. In the realm of web hosting, it is a comparatively recent website builder service offering. It is created especially for WordPress users. It is often significantly quicker than popular shared hosting options. Additionally, you may anticipate improved uptime and security.
However, it can be too limiting if you're working with a fully customised WordPress site. You must note that not all sorts of plugins are supported by managed WordPress hosting. Additionally, because it is typically more expensive than shared hosting, it can be too much for you if you initially follow a tight budget.
● Dedicating Hosting
Dedicated hosting is the antithesis of shared hosting, entailing the purchase of a dedicated server that is not shared with any other websites. This is the ideal option for websites dealing with high visitor levels or anticipating doing so soon. It is sometimes unneeded for websites that are just getting started. The cost of dedicated web builder servers is higher than shared hosting packages.
● VPS Hosting
VPS hosting works in a hybrid manner. Although it functions like dedicated hosting, shared hosting is still significant. While sharing costs with other accounts hosted on the server, each account has more precise control over software and server resources.
Final Words
These are some of the web hosting types that you can consider for your small business. However, keep certain factors in mind, for instance, budget, long-term goal, kind of service you are inclined to, and much more relevant to your business. Do proper research and then choose the hosting plan that suits your needs the most.