Creating your ecommerce website is no small feat, but with the right knowledge and guidance, it can be a rewarding experience. With so many options available, you may face a difficult decision: which solution should you choose? One of the most popular ecommerce website development platforms is WooCommerce. But before you commit to using it for your online store, there's one important question on everybody's mind: how long does it take to build a WooCommerce website?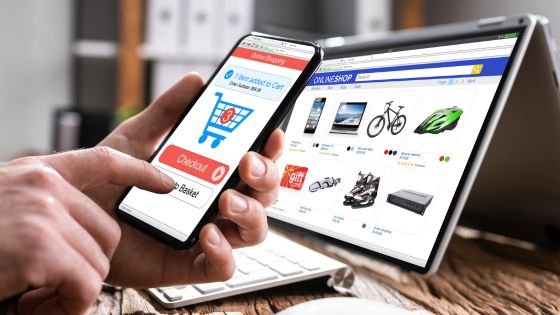 In this blog post, we'll explore all the factors determining how quickly (or slowly) your new website can come together. We'll look at tips and techniques that will help speed up the process while ensuring quality results. By the time you finish reading this post, you will have a clear idea of what steps are involved in building a WooCommerce site and get an estimate on how long each step takes — so let's get started!
Determine the scope of your website and create a plan that outlines all the features you need
Creating a website can be daunting, especially when determining the scope of your project and outlining all the necessary features. That's where woocommerce web developers come in. These professionals are well-versed in all aspects of website development, and they can help you create a comprehensive plan that includes all the features you need for your website to succeed. Whether you're looking to build an online store or a personal blog, woocommerce web developers can help you define the scope of your project and ensure that your website is built to meet your needs and exceed your expectations.
Choose a WooCommerce hosting platform and register your domain name
As an aspiring online entrepreneur, choosing the right WooCommerce hosting platform and registering your domain name is crucial in getting your business up and running. With so many options available, deciding which is the best fit for your needs can be overwhelming.
That's why it's important to research and consult with web developers knowledgeable about WooCommerce hosting. Selecting a reliable hosting platform and securing a unique domain name sets your business up for success and paves the way for a seamless and profitable online shopping experience.
Install WordPress and select a WooCommerce theme that best fits your goals
Creating an online store can seem overwhelming, but with WordPress and WooCommerce, you can have a professional-looking e-commerce website up and running quickly. After installing WordPress, your next step is to choose a WooCommerce theme that aligns with your business goals. With a wide variety of options available, it can be challenging to select the right one. Consult with web developers experienced in WooCommerce to help you choose the perfect theme and ensure your online store has all the features and functionality you need. A well-designed WooCommerce site can help increase your online sales, so take some time to choose a theme that you and your customers will love.
Set up payment methods, shipping settings, and product categories in WooCommerce
Looking to get started with WooCommerce? As a powerful e-commerce platform, it's a great choice for selling products online. But, if you need to become more familiar with the setup process, it can be overwhelming. That's where a WooCommerce agency comes in. They can help you set up payment methods, shipping settings, and product categories to keep your store running smoothly in no time. With their experience and expertise, you can be sure that your shop will be optimized for success. So, let a WooCommerce agency take the reins and watch your online business thrive!
Add products to your store using the backend tools or bulk import feature
If you run a Woocommerce store, you know how important it is to keep your products current. Luckily, there are two easy ways to add products to your store: the backend tools or the bulk import feature. With the backend tools, you can add products individually, giving you the flexibility to add detailed descriptions and images. But if you have a lot of products to add, the bulk import feature might be your best bet. This powerful tool allows you to upload a CSV file with all your products simultaneously. And if you need help with this daunting task, consider contacting a Woocommerce agency for assistance. They can handle everything from setting up your store to managing your inventory. With these tools and expert help, you can quickly and easily add products to your store quickly and easily.
Customize the look of your store with logos, images, colors, fonts, etc
As a business owner, having a store representing your brand is important. Customizing the look of your store with logos, images, colors, and fonts can help establish brand recognition and loyalty. Luckily, with WooCommerce, you can make your online store look just how you want it to. However, it can seem daunting if you're still familiar with web development. This is where the Woocommerce web developers come in. They have the expertise and knowledge to help create a beautiful and functional online store while incorporating your unique brand design. With the help of a skilled web developer, you can have an online store that stands out and accurately reflects your business.
Conclusion
Thanks for reading and taking the time to learn more about WooCommerce. After putting in the hard work to create a website plan, register your domain, install WordPress, and set up a WooCommerce store, you are ready to set your business up for success. Your website should be live and ready to serve customers. Take advantage of all that WooCommerce offers by staying on top of new plugins and features that keep your customers engaged. Ultimately, a good product experience sets you apart from other stores online, so put your best foot forward with an easy-to-use online store powered by WooCommerce.