As of 2022, there are roughly 3.96 billion social media users globally. That's roughly 5 percent more than in 2021, and the number is growing rapidly.
As more people become active on social media, marketers are taking notice. Social media users will make up a huge portion of the 300 million expected digital shoppers in the US in 2023.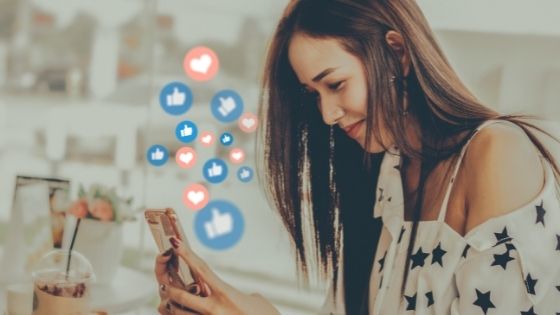 In order to take advantage of this lucrative marketplace, businesses are strengthening their social media presence. One way they're doing so is by purchasing social media likes.
But is buying social media likes necessary? How does it help your business? How can you buy likes safely?
Keep reading to learn more.
Why Does Your Business Need to Purchase Social Media Likes?
Competition on social media platforms can be cutthroat. Currently, there are well over 60 million business pages on Facebook alone. Many of these businesses are also on Instagram and other social platforms.
All these pages are competing for the attention of the same pool of users. Posts with a high number of likes and comments are more likely to be seen by users than those with a low number of likes and comments. This means that if you want your post to be seen by as many people as possible, you need to have a high number of likes and comments.
This is where purchasing social media likes comes in handy. By buying a few thousand Instagram likes, you can make your post look more popular to potential customers. This will help it stand out from the competition and increase the chances of it being seen by more people.
What Are the Benefits of Buying Social Media Likes?
Growing the number of likes you have on your social media platforms can have lots of benefits for your business. Here are some of them.
Kickstart Your Social Media Account
Creating a profile on a social media platform is one thing, but getting people to interact with it is another. If you're starting from scratch, it can be difficult to get the ball rolling.
Buying social media likes gives your account a boost and helps it gain momentum. Once you have a few thousand likes, organic growth will become easier. People are more likely to like and follow an account that is already popular.
Boost Your Social Presence
With the majority of internet users now on social media, every brand needs to establish a strong social presence. That means having a well-populated profile with lots of engaging content.
Purchasing social media likes can help you achieve this goal quickly and easily. It will give your account the appearance of being popular, which will encourage more people to interact with it.
Drive Traffic to Your Other Social Platforms
The assumption is that you're not looking to establish a presence in only one social media platform. In most cases, you'll want to have a presence on multiple platforms.
If that's the case, then you can use your popular social media account to drive traffic to your other social media accounts. Simply include links to your other profiles in your bio or in the posts themselves. This will help increase the number of followers you have on those platforms.
Reach Your Social Media Goals Faster
With more followers across multiple social platforms, you'll be able to achieve your social media goals much faster.
For example, let's say one of your goals is to get 100,000 followers on Instagram within the next year. If you're starting from scratch, it will take a lot of time and effort to reach that goal.
But if you already have a popular account with 50,000 followers on Instagram, then it will be a lot easier to reach your goal in half the time.
Boost Your Visibility
The primary point of creating business profiles on social media platforms is to gain visibility. The more visible you are, the more likely it is that people will become aware of your brand and what you have to offer.
Purchasing social media likes can help catapult your business to greater levels of visibility. With a high number of likes, your posts will be seen by many more people, increasing the chances of them taking notice of your brand.
Enhance Your Social Media Engagement
When you buy Instagram likes, you're essentially buying artificial Instagram engagement. But don't worry, this is a tactic that is used by many brands, big and small. The important thing is to do it in a way that doesn't look too obvious.
When you increase engagement, many benefits follow. Not only does it make your account look more popular and trustworthy, but it also encourages more people to interact with your posts.
Boost Your Organic Reach
One of the main goals of social media marketing is to increase organic reach. This is when people interact with your posts without you having to pay for it.
When you have a high number of likes, your posts will be seen by more people, which will, in turn, lead to more organic engagement.
It's important to note that you should never rely on bought likes to sustain your social media presence. You should always focus on creating quality content that will organically attract an audience. But buying social media likes can be a great way to stimulate your organic growth.
Get More Traffic to Website
Your business website is arguably the most valuable digital asset you have. It's where people can go to learn more about your products or services, and it's also a place where you can generate leads and sales.
Because of this, you should always include links to your website on your social media profiles. And when you have a high number of likes, you're more likely to get clicks on those links, which will result in more traffic to your website.
The benefits of having more traffic to your business website are clear. More traffic means more opportunities to generate leads and sales. It also boosts your search engine ranking, which can lead to even more traffic in the long run.
How to Buy Social Media Likes Safely and Effectively
Now that you know the benefits of buying social media likes, let's take a look at how to do it safely and effectively. Here are some tips for you.
Only Buy From Reputable Sellers
As buying social media likes becomes popular among businesses, more and more sellers are emerging. This can be both good and bad, as it gives you a lot of options but also makes it difficult to figure out who is reputable and who isn't.
The best way to find a reputable seller is by doing your research. Read reviews from past customers.
The best vendors, such as Stormlikes, will usually have a ton of reviews from clients who've used their services before. Seeing what past clients have to say about your potential vendor gives you an idea of what to expect from them.
Make Sure the Likes Are Coming From Real People
It's also important to make sure that the seller guarantees that their likes are from real people. A lot of sellers will promise 100 percent organic growth, but this is often not the case.
Social media likes will do you no good if they're coming from fake accounts. Such likes will ultimately hurt your credibility instead of helping it.
Only work with sellers who can provide proof that their likes are coming from real people. This could be in the form of screenshots or video testimonials.
Avoid Buying Too Many Likes at Once
While you want to increase Instagram engagement and grow your social media account as quickly as possible, you should never go overboard. If you buy too many likes at once, it will look suspicious and could result in your account being flagged or even banned.
Start with a small number of likes and gradually increase your order as you see results. This will make your growth appear more organic and less suspicious.
Reach Your Goals Faster By Purchasing Social Media Likes
Purchasing social media likes comes with a number of benefits that can be extremely helpful for businesses. However, it's important to use this tactic sparingly and only when necessary. When done correctly, buying social media likes can help you reach your engagement and traffic goals faster.
For more information on how to improve your social media presence, check out our blog. We regularly post new articles with tips and advice on all things social media.