A VPN is a technology that allows one or more devices to connect to a private network using a public network such as the internet; the advantage of the VPN is that the connection is made securely. We tell you what it is for and the best tips for choosing a VPN.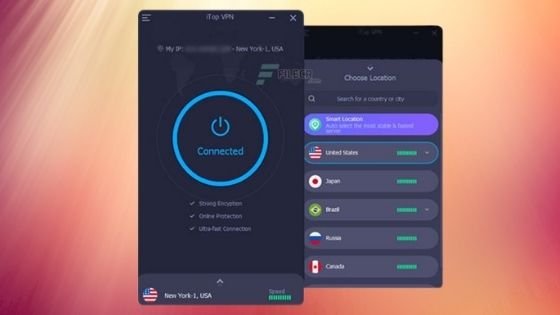 VPN, which is short for Virtual Private Network, is a secure connection because the data that passes through it first goes through an encryption process and then is encapsulated in a network packet to travel through the public network or shared. Additionally, a VPN also acts as an intermediary between the device and the internet, that is, for that network, your IP is not visible, but the encrypted data packet carries the IP of the VPN.
To choose a VPN there are several things that you must take into account, the reality is that the decision does not rest only on whether the VPN is free or you have to pay. If you really want to have a secure, private and confidential connection, you must take into account the following aspects. Not only do we tell you the important aspects of choosing a VPN, we move one step ahead to help you by recommending the best VPN service, iTop VPN, and why you should choose the VPN for PC based on those aspects.
1. That it has protection against DNS and IP leaks. iTop VPN completely protects you from DNS and IP leaks so that your online activities stay safe from all forms of eavesdropping.
2. That it is capable of bypassing geoblocks. iTop VPN, as the best free VPN, has thousands of servers spread all over the world. You can freely choose any server according to your access needs.
3. The encryption features. iTop VPN handles military-grade encryption.
4. That handles excellent speeds or protocols for higher speeds. One interesting thing about iTop VPN is that there is no speed reduction after you pass a certain amount of usage. No matter how much you access your data through iTop VPN, you can still enjoy amazing access speeds.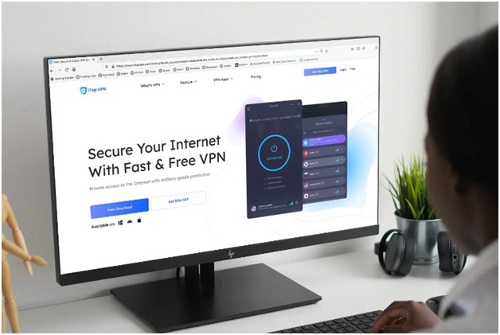 5. That it handles the "kill switch" function, which refers to the functionality of stopping the connection in the event of any problem. The VPN stops working properly and the internet connection is interrupted. With iTop VPN, the "kill switch" feature ensures there are no security breaches when any issues occur. This feature acts like an electric fuse to cut off electricity, saving you from the risk of fire.
6. That allows simultaneous and preferably unlimited connections (depends on the need of each person). It has been explained in point 4 that there is no reduction in speed after you access a certain amount of data. Not only that, iTop VPN provides 3 access modes that you can choose according to your needs.
7. No logging policy to take privacy to a higher level. iTop VPN has a policy of not tracking and storing your IP so you can assure yourself that you have chosen a very secure VPN service.
8. Check that the VPN you are going to choose is compatible with the operating systems of your devices, especially if you are going to choose one with simultaneous connections. If you use Windows, iTop VPN is the best free VPN for Windows.
We hope this guide was helpful. Thank you for reading!