One of the most asked questions is how to create a website for their business or anything. People now have realized that building a website can get them a lot of benefits.
Building a website back in the 90s was a heavy task but now by the use of modern technology, you can create a site in no time. Here in this article, you will learn how to create a site and how much it will cost you.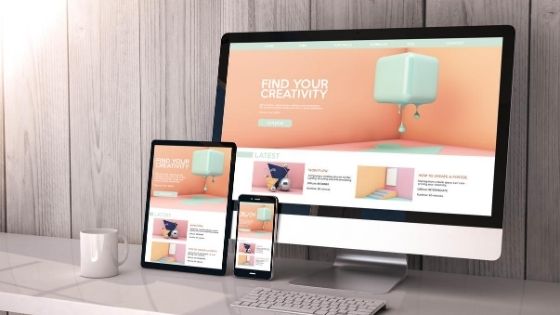 What Tools Do You Need to Build a Website?
There are two ways to do it; by yourself or by hiring a professional web designer to do it for you without any struggle. A professional website designer and builder will do the hard work for you but it brings some cost which includes their service fee, hosting, and domain fees. If you are located in the UK the best option is to choose a Website builder, they are award-winning and have good reviews by clients in their records.
Another way is to do it by yourself. If you are new to this, you may have to spend some time to do it. It doesn't matter that you have to be a tech-savvy or a coder to build a website. You can create one by yourself. Here are some tools that you will need to create any kind of website:
A brand new or custom domain name (Google.com, IsItWP.com, and similar others)
A Website builder (WordPress, Wix, Weebly, etc.)
A good Web hosting (depends on your website builder)
Domain Name ($7.99-$14.99)
Your domain name is the actual way to find your site on the internet, it is the address that someone will put to directly reach out your site like facebook.com, Google.com and so on.
Once you register and pay for a domain, you have the right to do whatever with it for a year. After a year you have to renew and pay the same amount as long as you want to keep the name for your site. After some time if you are not interested in the name you have to let it expire so another person can buy it.
Website Builder ($100-$500)
Whether you are a newbie or a professional developer, you still have to use a website builder to create a website. Regardless of the skills you have, a website builder can help you create a quality website that you want to make. These website builders allow their users to use plugins, SEO tags without doing any extra hassle.
Web Hosting ($3-$7)
Web hosting is like a store in your home, this is where you stock the files, information, and content of your site.
In case when a visitor tries to access your site through your domain name, then they will be redirected towards your web hosting server where files are stored.
Estimating the Cost Based on Your Goals
Above you have seen how much it will cost to build a simple entry-level website. As time passes, you can buy templates from WordPress to enhance the look and buy premium plugins to get more enhanced functionality.
Before you start spending money or adding random plugins, you have to figure out what your goals are. This will allow you to choose plugins that are in your need and will help your refrain from overspending.
Here are some of the frequently asked question that you might have in your mind:
Do you need a custom-built website?
No one makes a website from scratch nowadays and as a lot of pre-built themes are available, why spend extra time and money on working on a new design. Themes also help you to save money that you will spend on hiring a WordPress developer
On the other hand, if you are planning to build a site with a unique look, then you will have to build a custom WordPress theme and there are two ways of doing it: by yourself or hiring a developer. Developer costs can vary from person to person. It varies from $20 to $120 per hour.
What features will you need?
This is one question that you have to ask yourself, you shouldn't just try to buy every whistle and bell that you see on other big sites. Even if you don't have many needs, it is important to write down before you get started. This will help you focus on the major things during the process of development. This also helps you control the cost as you grow from time to time.
What is the Cost of Building an Advanced Website?
A simple website with free plugins and themes will not cost you a lot. After sometime when you grow you'll have to add more functionality and enhance the look of your site. Adding more functions means the cost will start to increase.
Here are some vital premium plugins on WordPress that can help you while you are growing:
Essentials
WPForms: This plugin helps to add a drag and drop builder.
MonsterInsights: If you want to look into detailed analytics of your website, MonsterInsights is the best option for you
Appearance
Beaver Builder: It allows you to transform WordPress into a drag and drop builder to help you customize your site.
Envira Gallery: If you are looking for a gallery plugin, you must check out Envira Gallery.
Marketing
Constant Contact: Marketing is essential to growing a site or product, Constant Contact helps you grow your business and website through email marketing service.
OptinMonster: Lead generation is another way to market your website or brand. OptinMonster can help you generate leads which bring more visitors.
Security
UpdraftPlus: Backup of your site is important so that you don't lose your precious information. UpdraftPlus is the best backup plugin on WordPress, you can check their reviews.
Sucuri Firewall: Secure your site using Sucuri Firewall. This plugin is used by many professional websites to protect their info and overall site from catfishing and hacking.
There are many other plugins as well available on WordPress. It depends on your needs. The overall website setup can cost you around $500-$1000 per year.