For all the teachers, the success of their students is of prime importance! And exams are considered one of the ways to identify their level of success and later help them get admissions in different institutions. Especially, the entrance exams like NCERT and NEET are very important for the students as it helps them build their career through getting admissions in the prominent universities and colleges. So, if you are a teacher who is helping the student cross this level of education, then here is the guide for you.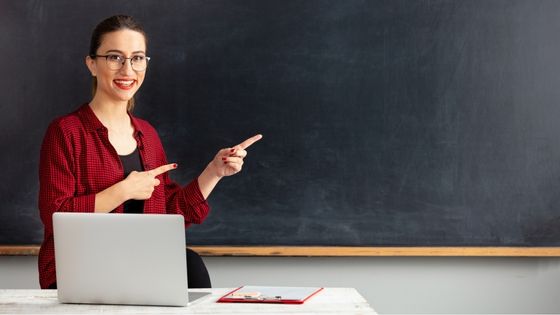 • Ensure they are consistent in class — You can't guarantee that your students are going to give their best in the examinations if they are not attending your classes consistently. So, make sure that your students are present in all the lectures that you provide them. Even if they are not attending the lectures by any means, it is necessary that you provide them a backup like notes or recorded classes so that they don't miss any part of the subject that you teach them in the classroom.
• Use a competent teacher app — We are sure you would be using some kind of teacher app to help you grant education to your students in a better way. However, if your teaching application is not up to the mark, you might not be 100% helpful for your students to cover the entrance examination. So, use your teacher app wisely and look for the features like recording lectures the application that helps you utilise various artificial intelligence mediums like 3D pictures videos quizzes and so on. Also, these applications help you take the test for your students frequently and evaluate their results accurately whenever required.
• Provide mock tests for practise — Practicing is very important for the students to cover their examinations with excellent marks. Especially in the entrance examination, the more the students practice, the better results they get in the end. So, you can provide them with lots of mock tests and exercises which eventually make them completely ready for the examinations.
• Listen and solve their doubts — As a teacher, it is very important that you have a clear one to one relationship with your students. This helps them to ask you and reach you out whenever they have any doubt or problem in the syllabus. So, when you are getting them ready for the entrance examinations, encourage them to speak out in the class and clear their doubts if they have one.
• Dedicate more time for teaching the weaker areas — Most of the times, the competitive exams are pretty easy for the students. But there might be some topics that your students might feel are difficult and they would be weaker in that section. It is your duty that you dedicate some extra time in the classes to teach those topics to your students in detail. You can even help them practise a lot in these areas so that they overcome they are difficulties smoothly before the examination.