Operating a business like Unival Logistics takes a lot of effort and comes with many problems, especially if your business includes shipping orders. Businesses that involve packaging require little to no error, as damages to the product can leave your company with bad feedback.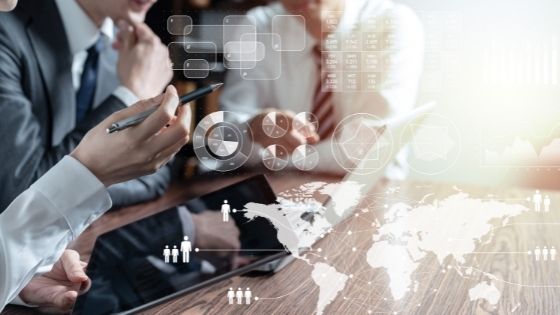 While mistakes are unavoidable, delivering your products in mailer bags is an excellent alternative for avoiding many of the hazards that can occur during the shipping process. In addition, mailing bags boast the highest-quality materials, guaranteeing that your items are kept safe and secure. However, if you've been hesitant to incorporate these packaging options in the past, listed below are the reasons for you.
Saves Money
One of the most significant advantages of using mailing bags is the cost savings compared to boxes. Several couriers charge deliveries based on the size and weight of a package. Because of their lightweight feature, these bags are a perfect choice if you want to cut costs while still retaining quality. The composition of mailing bags also highlights convenience as it is less expensive to manufacture than cardboard boxes.
Protection of Merchandise
Cheaper options don't necessarily mean that you're getting half the quality expensive ones. In reality, mailer bags are built to be very durable and offer protection that no corrugated box can match.
For instance, poly mailers are made of waterproof plastic and render tear and puncture resistance to protect your products from dust and grime, and the "slick" inside prevents creases and wrinkling.
As a result, you can ensure that your packages are well-protected and arrive in the exact condition you expect them to. At the same time, your company also saves money by not getting through the hassle of returns and replacement concerns.
Building Brand Awareness
When it comes to packaging, it's also crucial to keep your brand's individuality in mind, which is why mailing bags have, in fact, become so popular. You may personalise the bags with your company's logo or phrase, which will help you promote your message worldwide.
With the flexibility to design the outside, put personalised cards inside the package and select different colours, you can present customers with the ultimate unwrapping experience that precisely matches your brand while improving the overall experience.
It Is Beneficial for the Environment
Mailing bags are also beneficial to the environment because they help to reduce pollution. Whether it's a printed bag that's lined to preserve the box or a printed paper mailing bag that eliminates the use of plastic, you can reduce your company's carbon footprint. While most people think that eco-friendly products are less durable than plastics, bags like poly mailers still stresses the importance of packing products safely.
Allows Packaging for Oddly Shaped Packaging
Finally, mailing bags can accommodate irregularly shaped packages, which is a great benefit for transporting products. The mailing bags may assist in guaranteeing that the packaging is robust enough to transport the item. At the same time, it also ensures that it packs sharp-edge products or round ones to its fitting shape.
As the name suggests, mailbags are most applicable for sending mail. But it has grown over the years as one of the most convenient options for every business involving shipments. So, if you want to actually get rid of those boxes and plastics, opt for mailing bags that offer a cost-efficient, durable, eco-friendly, and convenient choice.