A business blog is one fundamental way of getting your business recognized on the online platform. It is also very important since it is a tool for content marketing and can win your business a significant number of customers if written competently. The primary issue is that you need to create a lot of content in order for your blog to remain relevant and for it to generate sufficient traffic.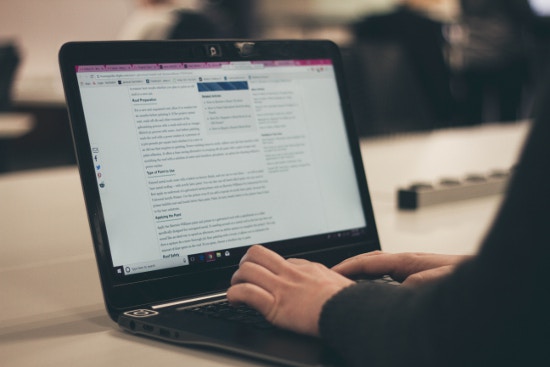 To produce maximum content for your blog, content that can meet the demands of your customers, it is only reasonable to hire a freelance writer for your blog. In this way, you will empower yourself to create a constant flow of content for your readers. In fact, having a suitable writer for your blog is a good idea because you can be able to publish every day without compromising the quality of your articles. If you decide to do it alone, this may be too difficult for you and you may never manage to write-up as much content.
Another perk of hiring a writer for your business blog is that it is a simple strategy to put in place, and it will help you save a lot of time in the long run. You will be able to participate in the other parts of your business, and yet the blogs will still get published on your website every other day, which is a great thing. In this article, we are going to look at a couple of techniques that you can use to hire a writer for a business blog. They are generally best practices that will help you in getting the perfect fit for all your blog writing needs.
1. Good writing skills
In order to hire a writer for a business blog, you need to ensure that the individual that expresses interest has all the right skills. For your readers to enjoy your content, you will need all the material to be appropriately written and to be well punctuated. Such a writer s hard to come by and you will need to take the write through a number of tests to ensure that he/she is worthy of the position. If you do not find a right person to take up this role, the quality of your blog ay get compromised, and you may end up losing potential customers since they will not be able to understand what is being said.
Take your time and establish that the potential candidate is indeed a highly skilled person who has the potential to use words to keep all your readers tied to the blog and also the ability to keep them yearning for more. This kind of person is a suitable fit for your business blog and may be able to pull in more traffic than you could ever imagine.
2. Get good recommendations
If you are aware of any other individual in your line of business that works with a writer, it is crucial that you ask for their guidance. The problem with searching for a writer for your blog is that you may not precisely know what you need, and you may end up hiring someone who is not suitable. Asking around for recommendations ensures that you get the best person for the job, and you will most likely not be disappointed.
3. Look around the market
Great companies like Peachy Essay employ world-class writers that are multi-talented in various areas of writing. When you want to hire a writer for your business blog, visit potential websites and job boards that can significantly help you to find a good writer. Also, ensure that you find out from the writer if he/she has the suitable experience and skillset to work on your business blog. Some of the writers you may find may have excellent knowledge on how to write academic papers but may not know what to do with business blogs. Writing is, however, a skill that can be taught, and you can efficiently train a good writer on how to write business blogs.
4. Use Freelancer marketplaces
Great freelancers are always willing to offer their services at a reasonable rate. If you are totally tied up, and you do not know how to hire a writer for your blog, you can explore some marketplaces and try and find the right freelancer. These marketplaces will help you to connect to a professional at any business level who has the relevant experience to write your content. Such individuals will most likely have the appropriate knowledge, and you will just need to introduce such a writer to your niche.
5. Know exactly what you want
You will also need to know what you want before you finally hire a writer. This is important because your blog is very important, and if it is not done n the correct way, it can have a detrimental impact on your business. Always take your time to identify all your requirements and ensure that the writer is well aware of them before giving them the opportunity to work on your content.