You might have searched Google for Supply Chain Management jobs many times, read the job descriptions and researched all the skills needed to secure a job in SCM, but that's not all you need to know more. Not all the websites provide the fullest information, some left out information is at most important to have a clear view on SCM.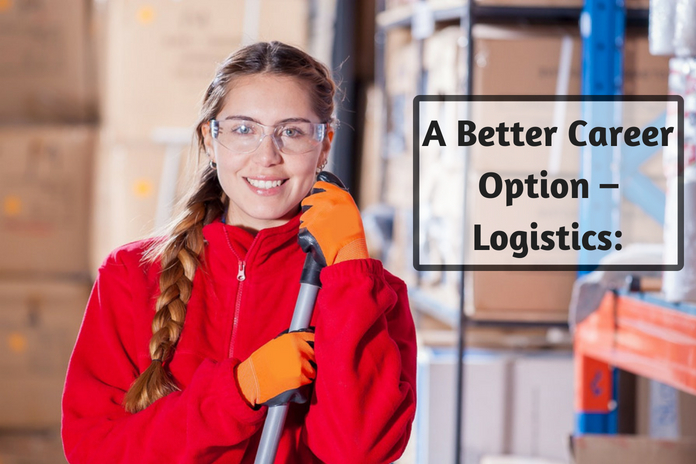 The job description always does not imply the exact scenario, it just gives a basic idea of the work. Before starting your career in any field, you must be aware of every pros and con of that industry.
Every company uses Logistics at some point in time. The Internet is widely used in most parts of the world and E-commerce is widely reaching out to the public. The backbone of any E-commerce is Logistics. So getting a job in this industry is not much difficult, but surviving in it depends on the effort that you put into your job.
Logistics Industry provides the best career option with many job opening with pretty decent salaries.
Here are some facts that I know about the Logistics Industry:
1. Logistics Industry is HUGE.
Logistics is a field that many are unaware of. The fact is that Logistics Industry has the most number of job openings than any other fields. It has a big role in the growth of the economy too. In 2018, the logistics industry made a turnover of INR 67567 crores which show a significant growth compared to that in 2016 and in 2017.
In the next two years, it is believed that the turnover of the Logistics Industry could cross 215 billion USD.
2. Pay scale is HIGH.
There are many career options to choose from, but choosing the best one is important. Having a career in Logistics Industry is no one's passion. But this Industry has the highest pay. The average pay scale starts from 3lacs per annum and varies based on the designation.
Unlike any other industry, the Logistics industry has the most diversified job positions. So having a career in logistics makes one economically stable.
3. Adequate positions, fewer
Like every other industry, Logistics Industry also has job openings. But the candidates who apply for a job position in the Logistics industry is minimal. There is no hype for this industry when compared to other industries.
No one knows about the job positions that the Logistics Industry could offer. Every year there are many positions left unfilled. As per Fortune.com article, there are 1.4 million jobs still to be filled this year. Another problem is that the candidates who apply for the job are less qualified. A number of jobs combined with minimum qualified candidates, that's the scenario that prevails in the Logistics industry. India will need about 28.4 million workforces by 2020.
4. Logistics is the initial step to enter into International Business:
People who start a career in Logistics quickly gain enough experience with the international business. This helps to open new opportunities and develop new skills. Another advantage of having a career in Logistics is that you can learn new languages easily. You work with people all around the world helping you to have a good command of a language. Learning a new language helps when relocating to a new place or country.
5. Your job is never boring.
Ask anyone the reason why they quit their job?? Most of them would complain about the work experience and the type of job they did. But in the Logistics industry here is no place for this type of excuses. In Logistics you can learn something new every day, experience with new people daily and deal with new consignments.
6. Education is primary.
There are many job openings in the Logistics Industry. You need to be qualified enough to get the job. Qualification is important in any field to get the things done right. Logistics Industry is vast. Having an experience is highly helpful. A qualification helps to know the basics of the job and the industry for which we work for.
Having a Bachelor's degree is enough to start a career in Logistics Industry. Most employers prefer the candidates who have a Bachelor's degree. Candidates who have more than one degree can fetch a higher grade job position. Even after getting the job in Logistics Industry you need to be updated to have a promotion.
There are many institutes in India that provides training that gives enough knowledge to enter into the Logistics Industry. The training will be for a short duration. There are some training institutes that provide placements too. It is important to choose the best-certified institute.
7. SCM is competitive:
A missed deadline could cost a company thousands of dollars and this affects the company's credibility. If your customer is not satisfied with your service he would obviously find some other dealer. But if your customer is happy with your service, he would have a deal with you afterwards and he might even suggest your service to others. This way you can retain your customers.
Logistics is a demanding and competitive industry. With so many companies in the same field, it is important to sustain in the competition. Being passionate about what you do helps to learn and also helps to grow exponentially.