Long distance job hunting is challenging. Many employers don't want to deal with the logistics of interview coordination when there is a sufficient talent pool in their backyard. When you add in the inconvenience of being a long-distance candidate, you're looking at a serious disadvantage. Additionally, out-of-town candidates come with more risk. Perhaps they relocate and aren't happy in their new area and want to move back home?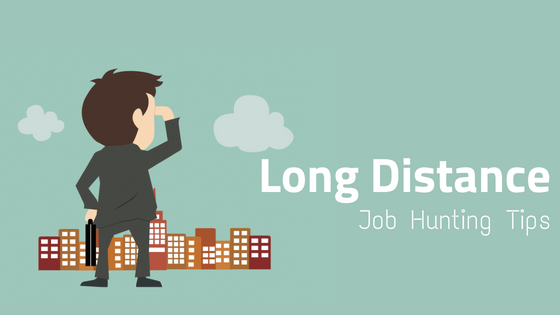 The difficulty is high for long-distance candidates- but it's not impossible. Five years ago I began my search to find a job in Mumbai. At the time, I was unaware that the likelihood of actually landing a job from Jaipur was slim. Against the odds, I did just that and landed a dream job within four weeks of beginning my search. Many people spend months and years applying for out-of-state jobs to no avail. There were a number of reasons I was successful in my pursuit to move to Mumbai with a job in my back pocket. My success was partially due because I had positioned myself as a candidate correctly. The rest was luck.
Tip #1: First thing is first: choose your city. Location is the one component that is entirely within your control during this job search. Most hopefuls will have to relocate before getting a job. Better make sure you are going to the right place. If you have the desire to venture on the IT field, you can find a high-paying job in Seattle which will make you want to relocate immediately.
Tip #2: Ensure you have a cover letter that explains the motive for relocation. Reasoning should make employers feel comfortable in moving forward with an out-of-state applicant. While escaping a small town for a big city adventure is a normal reason for relocation, I suggest coming up with something with more substance. Perhaps you want to move to be closer to your family, or you grew up in this city and wish to return.
Tip #3: Position yourself as a skilled asset on your resume. What makes your experience exceptional? Individuals with a specific skill set will benefit when an employer is unlikely to find someone locally. A professional resume writer can help you rewrite your resume to focus on a specialty.
If you are not specialized in any one skill- look up some classes, trainings, networking opportunities, and advanced education options to better yourself. It is wonderful to be a jack-of-all-trades, but having an expertise can be highly lucrative. Canva resume maker tool can help you design an attractive resume within minutes and it's absolutely free too.
Tip #4: Use your LinkedIn network. If you don't have a strong network you should commit time to building a network. Most jobs come from networking. Finding an insider at a company to help open doors for you is always useful in a job search. Go all out on LinkedIn, take advantage of your college's alumni network, and leave no connection unexplored.
When I found a great job, at my asking salary, in my desired location in under a month: I got lucky. Luck happens when preparation and opportunity collide.