Are you planning to apply for the SBI PO exam? Do you aspire to land a reputed PO job? Well, there are thousands of aspirants in our country who are eager for the same. To qualify for SBI PO eligibility, you must be an Indian citizen between 21- 30 years of age. Also, you must be a graduate or hold its equivalent qualification from a recognized university. If you fit these criteria and are willing to persevere and crack the SBI PO exam, then we have some useful tips for you.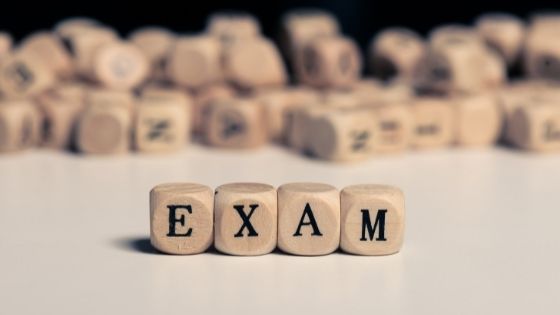 To excel in this exam, you must be consistent, determined, and willing to work hard and smart. The SBI PO exam is conducted online as a preliminary and the main exam followed by a face-to-face interview. The online question paper is divided into certain sections that you must pass. Today, we will look at each of these sections and certain strategies that will help you prepare well for every section and ace it.
The preliminary exam is divided into three sections:
1. English Language:
For this particular section, you must cultivate a habit of reading daily. If you are an avid reader, this section should be plain sailing for you. You may opt to read books of your choice, newspapers, magazines, editorials, blogs, research papers, or whatever floats your boat. Reading newspapers will also help you prepare for the General Awareness section. Just make sure that whatever you read, you understand it. Try to write a short summary of whatever you read daily. You will be surprised how this practice will help you in the exam.
2. Quantitative Aptitude:
This section is usually based on two types of math, namely speed math and concept math. Speed math contains topics like simplification, approximation, series, and quadratic equations. Concept math includes topics like Arithmetic and Data Interpretation. Make sure that you practice 5-10 questions daily from quadratic equations and 10 questions from series. Also, solve 10 questions of simplification and approximation daily (one topic every alternate day). Also, practice data interpretation daily. Practice 2 data interpretations for the preliminary exam and one for the main exam. Also, try to solve 50 arithmetic questions every alternate day. To pass this section, you must further have good knowledge of percentages, ratio, proportions, age-related questions, time and work, etc. go through the syllabus well and prepare each topic diligently. Go through a lot of mock tests to analyze your level of understanding as well as your speed in solving questions.
3. Reasoning Ability:
This section contains questions of syllogistic reasoning, relationship concepts, statement conclusion, and seating arrangement and directions. For the first type of questions, use Venn diagrams to help solve them quickly. For relationship questions, you can use diagrams to solve them. Also, these are very scoring and simpler questions as compared to other types. So make sure you get good enough practice to solve them while preparing.
Statement conclusion questions can be tricky and may take up a lot of time. Since there is negative marking, only attempt the question if you are 100% sure. Overall, to ace this section you must practice at least 50 questions dally from previous years' question papers, and whatever resources you have. Also, daily mock tests will help you get a hang of this section. If this is a section where you are weak, work to at least crack the sectional cut-off.
Main exams are divided into topics:
1. Reasoning ability and computer aptitude:
For this also, you need to practice daily with mock tests. Analyze yourself to ensure that you are passing the sectional cut-off in mock tests and improving every day. Your minimum goal must be to attempt over 30 questions in the 45 minutes provided to you. Leave the statement-based questions for the last. Begin with questions that you are sure of, mostly questions of inequalities, direction, number series, etc. Following that, move on to relation questions, syllogisms, etc.
2. Data analysis and interpretation:
You may opt for Quantum CAT by Sarvesh K Verma to practice chapters of Quantitative Aptitude. But, you must follow the same rule of practicing daily as you did for preliminary exams and also attempt as many mock tests as you can. Data Interpretation can be a very scoring subject if you understand it and practice enough. Also, take help from all the good online sources that you can find. Look for advice from toppers and reputable online websites. Practice is key here though. Daily practice is the only way to excel.
3. General/ Economy/ Banking Awareness:
For this section, you must be well aware of current affairs. Almost 45% of questions in this section come from current affairs. For this, you must develop a daily reading habit. Read good and reputable English newspapers to help you with language as well. Specifically, read any news related to banking and technology. Try to read 2-3 different newspapers daily and also watch the news on television. Getting the same information from different sources will allow for better retention of information in your brain. Make sure that you are up to date with at least the current affairs of the 100 days from the date of the exams. For Banking awareness, you can opt for the Banking Awareness modules of GK Today online. Also, go through the FAQ section of the RBI website. Other than that, your general knowledge about India must be strong as any type of GK-based questions can be asked. Follow some good websites that update you with daily GK content. Being well-read definitely helps in improving your general awareness.
If you are prepared efficiently for every section of the exams, you will be able to excel in the SBI PO exam. The important thing is to have a smart strategy to prepare for different sections suitably. You may be an expert in one section and weak in another. Prepare accordingly. Be mindful of your strengths and weaknesses and prepare as per them. You can do this with the daily practice of mock tests. The required results in the SBI PO exam can only be achieved if you are willing to practice and put in the time and hard work required daily for 7-8 hours.