Dogecoin is one of the fastest-growing cryptocurrencies in the market. Its rising popularity over the recent years has propelled its demand enormously. Moreover, its performance in 2021 was no less than a roller coaster. From the year beginning to May, the price of coins increased by 12,000%. As of then, its price has declined sharply by 50%.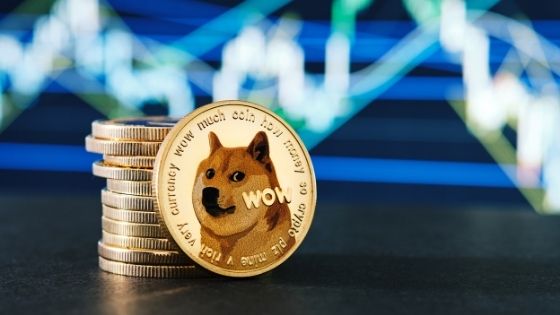 Just because dogecoin witnessed phenomenal growth, you can't straightforwardly get into action to invest in it.
So, if you thinking about buying dogecoin in India, here are some important questions you need to ask yourself first.
Question 1: What makes you consider Dogecoin worth an investment?
Dogecoin is making a buzz in the crypto market. It has hogged attention among investors and has amassed a lot of new buyers. So, if you are thinking of investing in dogecoin just because it is a new money-making opportunity or everyone is behind it, then let me enlighten you – none of these are legit reasons.
You can't become a millionaire overnight as cryptocurrencies are highly volatile. Dogecoin has experienced a sharp surge over a short duration but that growth is not sustainable. You can't ascertain future outcomes based on past events. The coin's price increased before, but it may or may not happen again in the future. Therefore, it is better to do your own research first. And if you are willing to invest in Dogecoin, think about holding it for the long term.
Question 2: Did you give a thought to other cryptocurrencies?
If you are investing in Dogecoin because it is popular – mind it. It's not the only option. There are thousands of cryptocurrencies out there in the market, make sure to explore them as well. If you don't, you might end up missing out on better options like Bitcoin, Ethereum, etc.
Bitcoin is one of the most recognized and widely used cryptocurrencies across the globe. Likewise, Ethereum is one of the biggest names in blockchain. Its native cryptocurrency Ether is the second most popular digital currency by market capitalization. Additionally, for conscious investors, Cardano is a preferable option. This is because Cardano emphasizes both securities as well as sustainability.
So, before you invest your hard-earned money, make sure to explore other alternatives also to find an ideal option for you.
Question 3: What do you plan with your investment?
Dogecoin is highly fluctuating. If you want to invest in it, better plan first. Since this cryptocurrency is inflationary, it might leave you puzzled with every price fluctuation. To overcome this, your investment plan should include a set of conditions for when to sell some or all of your Dogecoins.
For instance, suppose you purchase Dogecoin at $0.35. Then, you can opt to sell it if its value drops to $ 0.25, or if it goes up beyond $0. 40.
Another option you can try is to cash out your initial investment amount when your dogecoin price doubles.
Else, you can consider holding your dogecoins for the long term like for a year or more. This is a viable option to escape short-term fluctuations.
Question 4 :How will you buy Dogecoin?
If you have made up your mind to buy dogecoin, then you should also know how and from where to buy it.
Considering the turbulent nature of this cryptocurrency many exchanges don't allow trading in dogecoin.
The best place you can get started with dogecoin investment is CoinSwitch Kuber. It is a user-friendly platform that allows you to buy cryptocurrency in India in a safe, secure, and most hassle-free manner.
Conclusion
Lastly, it is recommended to spend some time figuring out these questions. Find whether you really want to buy dogecoin or not, what you plan to do with it, and how you'll buy it. Nevertheless, if you are ready to buy dogecoin, only invest the amount depending on your risk appetite.