Sydney is one of the finest cities in the world. Its warm climate, multicultural vibe, and outstanding educational opportunities attract young students worldwide. If you choose to study at one of the best universities in Sydney, here are a few tips to find accommodation nearby.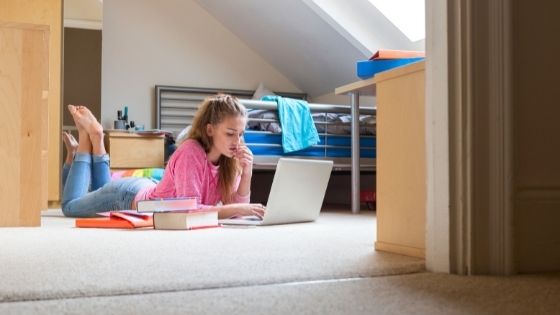 Tip 1: Search Online
Search extensively across student groups, social media pages, University websites, or any reputed website such as https://iglu.com.au/sydney/. While searching online, you learn about the vacancies around your campus and the different accommodation options you have around your place of study. Travelling around may not be easy when you are new to a city.
However, when you look for accommodation options online, you can understand the different ways to get a rental place only a few miles away.
Tip 2: Ask Around
Talk to your peer group to learn about rental vacancies near your institution. You may also gather information about student housing properties near your campus. Collect their contact information and give them a call to check for vacancies.
Talk to someone from the housing assistance department in your university. If you find a vacancy, gather reviews about each option and make a careful choice.
Tip 3: Visit the Place
If you come across an advertisement for a rental space near your university, walk to the place. Assess the distance and understand the neighbourhood. If you plan to live near the campus without paying too much, choosing a rental property explicitly designed for students is the best option. By choosing a student accommodation, you build a strong network and access the most affordable range of amenities.
Tip 4: Start Early
If you have chosen your place of study, the next step is finding suitable accommodation. Good rental spaces are always in high demand. When you delay your chance to find an excellent place to stay, you tend to miss out on the best accommodation options.
However, do not always rush into the first option you come across. Take some time to collect reviews, visit the place in person, examine its safety, and explore its different amenities before you make the final choice.
Tip 5: Be a Part of a Community
Sydney is an excellent place to study and live. The fun and merriment doubles when you have the right people around. Find a student rental that offers a sense of community.
Find a place that gives you the chance to communicate more and form a diverse network of friends and acquaintances. Ensure the place is 100% safe, offers primary and premium facilities to make your life easier, and is ideal for stimulating your learning experience in the beautiful city of Sydney.
Conclusion
Students have different expectations while looking for accommodation. Some pay a few extra dollars to access better facilities. Some students opt to share their rental room to bring down the price. However, all students prefer living in an easily accessible neighbourhood that is not too far from the campus.
Use the above tips to find a place that can provide excellent living space with quick access to public transportation and other essential amenities.