According to the Reserve Bank of India, fraudulent activities related to credit and debit cards rose to around 920 between April and September 2018. Moreover, as per the data analysed by the National Crime Records Bureau, more than 12,300 cases of cyber-crime were registered in 2016.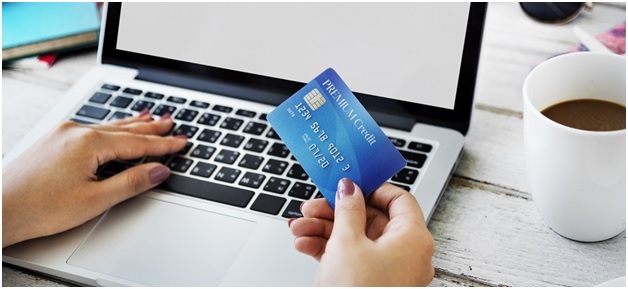 This indicates that individuals who use their credit cards for online shopping should be aware of certain measures which must be taken into consideration to avoid becoming a victim of credit card fraud.
Tips to conduct secure online transactions with a credit card
Credit cardholders can follow these steps to make sure that all their online financial transactions are potentially secured –
● Use different login credentials
It is advised to set unique passwords for different credit card accounts, email, online shopping websites, etc. Same login credentials for all your online accounts are much more likely to be hacked.
● Shop online on reputed websites only
Cybersecurity experts advise online shoppers to avoid making transactions on suspicious websites. These fraudulent sites generally lead you to an unsecured payment gateway where your card details can be leaked to wrong hands. Important methods to verify if a website is secure or not are –
a) The URL of a webpage starting with 'https' indicates added cybersecurity measures incorporated by the shopping website owner.
b) A lock symbol in the address bar also means that this website is safe for online transactions.
● Avoid online transaction through public domains
In order to avoid becoming a victim of credit card fraud, individuals should not use computers or access open internet provided in public places such as airports, railways stations, cafes, libraries, etc.
● Use enhanced anti-malware programmes
Customers who perform online shopping using credit cards should always use the latest version of licensed anti-malware programmes to ensure complete cyber protection against malware, phishing, etc.
Things to do to resolve unauthorised credit card transactions
The moment when you realise that an unauthorised transaction has been carried out through your credit card, you should follow through as per these steps immediately –
● Contact the customer care support of your credit card issuer and inform them about the unauthorised transaction. You can also opt for phone banking, SMS or email to let your financial institution be aware of this situation.
● Your card issuer will provide a reference number for your request to block all services of that particular credit card.
● Provide your financial institution with the necessary documents along with photocopies of the FIR report.
The financial institution will now investigate the fraudulent activity and restore the credit limit of the card based on the value of the unauthorised transactions.
In case of online shopping with debit cards, any fraudulent activity will result in loss of funds from your savings account. So, it is preferred to use a credit card for online shopping compared to a debit card. This is one of the several reasons why credit cards are better than debit cards.
With the Bajaj Finserv RBL Bank SuperCard, you can accumulate reward points faster with every online purchase. These reward points can be redeemed to avail discounts, cashback offers, etc. Applicants can earn up to 20,000 reward points as a welcome gift.
Hence, cardholders should learn how to use their credit cards wisely to avoid being a victim of credit card fraud while shopping online.