Agreed. Debt is deep and complicated. And far too many business owners fear taking on debt. But debt can be your business' best friend if you know how to use it correctly.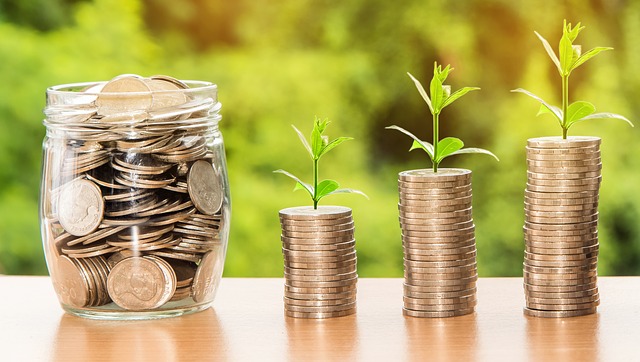 If you are apprehensive about taking on debt to grow your business, lucky for you, I've put together a list of 5 reasons why a loan – either a small business loan or a personal loan for business makes sense:
1. You want to improve your cash flow
In business, cash flow is always a challenge. Either because you have customers who have used your services but haven't paid or because you have unsold inventory that needs to be cleared off to accommodate new products. And when you factor in other expenses like the cost of staff, inventory, rent, etc. the problem gets even worse.
A short-term business loan can help your business to stay afloat. You can use the money to cover the operational costs and keep the cash flow moving.
2. You want to launch more products
If you launch new products or increase your inventory, you'll need the money. A small business loan can cover the expenses of buying/leasing a new storage unit to accommodate new products.
3. You want to increase your marketing efforts
Customers will come to you only when they are aware that your business exists. The marketing of your business is what's going to attract these customers. An elaborate marketing plan can reach out to your potential customers, but that's expensive to implement. A business loan can help you achieve the marketing success your business needs.
4. You want to hire employees
As your business grows, you'll need to devote more time focusing on important aspects of your business and less time in micromanaging your business. With so much going on, you'll realise that you can't be everywhere, doing everything by yourself. That's the time you need to hire help.
Hiring employees can take a major chunk of responsibilities off your shoulders. You can do more work in less time and with better quality. A loan can help to cover the hiring costs and the salaries of your employees.
5. You want to build your credit score
Good credit is essential to get a loan at a low-interest rate and with better terms. But, to earn a good credit score, you need to have a good credit history – an excellent experience of taking and paying off debt.
Taking small loans like a personal loan for business helps improve your credit score. How? Handling a small loan responsibly reflects positively on your credit report. So, when you need a large loan, the lenders will be willing to lend looking at your past credit behaviour.
Now that you know the reasons why it makes sense to borrow for your business, let's now talk about where to get the loan you need.
Not all loans are equal. Therefore, you must select a lender that:
Understands your loan requirement
Understands your business
Offers you a reasonable interest rate
Provides a convenient loan application process, fast approval and quick disbursements
If your business is established, has a solid credit score, and collateral to offer, you may get a business loan from most major banks.
But, if your business is new, just got off the ground, you may have better luck with a personal loan for business from an online lending platform.
There are plenty of fintech companies like Dhani, MoneyTap, IndiaLends, KreditBee, etc. offering small personal loans to help businesses like yours to grow.
A small loan for business can help you get the money you need to push on with what you are best at – running your business.
Good luck!