Class 11 and 12 are pivotal years in a student's life. However, with the newfound freedom that comes with entering senior high school, one prefers to put aside their schoolwork for a while and enjoy life. As a result, many students forget about the importance of class 11 studies till it's too late. While it is necessary to enjoy life in order to keep happy and healthy, there should be a balance between education and leisure because these years will determine how your future will be.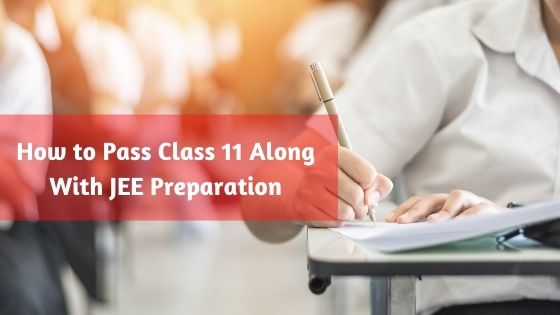 Students who want to be engineers or doctors can't afford to ignore Class 11. Physics, Chemistry, Maths, and Biology from Class 11 are covered in the syllabuses of popular engineering and medical admission exams such as JEE Main, JEE Advanced, BITSAT, NEET, and AIIMS. To succeed in these extremely difficult exams, CBSE class 11 preparation must be taken carefully.
Here's how you can study physics
• Physics is a discipline that has central theories and principles that all other theories are founded on. As a result, the CBSE Class 11 Physics syllabus must be completed with the utmost care. Otherwise, you would be unable to comprehend any of the Class 12 Physics syllabus. Go through the Physics NCERT textbook for Class 11. Understand the chapters thoroughly — every single subject without skipping a beat. When it comes to Physics, this is crucial. In a separate notebook, jot down the key points for each chapter – definitions, short descriptions, formulas, diagrams, equations, and so forth. Learn how to solve problems by following the techniques outlined in the examples. Solve the practise problems at the end of the chapter. Mark difficult questions so you can go back and revise/practice them later.
Here's how you can study chemistry
• The CBSE Class 11 Chemistry syllabus is divided into three sections: Physical Chemistry,(OC) Organic Chemistry, and (IC)Inorganic Chemistry. Organic Chemistry and Inorganic Chemistry are two branches of chemistry. Physical and inorganic chemistry are simpler than organic chemistry, which involves several chemical processes. Refer to the NCERT Class 11 textbook for Chemistry, just like you would for Physics. Understand every concept, topic, mechanism, process, reaction, and so on. Chemistry necessitates the memorising of several formulas, reactions, equations, and so on. As you learn, make a note of the equations, reactions, and formulas. Make a list of the meanings of various terminology, as well as brief descriptions of various processes, reactions, and experiments. Otherwise, you will forget the reactions and equations if you do not practise them on a regular basis. The example problems will give you an idea of how to tackle challenges. At the end of the chapter, answer the questions. Recheck the theories, equations, reactions, and formulas on a frequent basis.
Here's how you can study mathematics
• Mathematics is a crucial subject for engineering students. This subject necessitates the memorising of numerous formulas. Remembering the formulas without knowing the theory underlying them, on the other hand, is not encouraged. Read to the NCERT texts to comprehend the theory underlying each subject and topic. Make a list of the formulas for a chapter, understand what they mean, and practise derivations. Learn the formulas by heart. Examine the solved issues to learn how to solve difficulties. Complete the exercises at the end of the chapter. The more you practise math, the better you will become. In addition, through experience, you will find and learn the numerous shortcuts and strategies for problem solving.
Here's how you can study biology
• Biology is essential for medical students. It is a theoretical subject that necessitates the recall of several diagrams, procedures, scientific names, and so on. Read the NCERT Class 11 Biology book in full to understand the various concepts. Make a list of the key terms, points, short descriptions, diagrams, flow charts, scientific names, and so on. Then, go through things on a regular basis so you don't forget. Solve questions at the end of each chapter. Then, both the theory and the questions should be revised on a regular basis.
Keep the following ideas in mind while you prepare for CBSE Class 11:
Knowing the syllabus for class 11 very important to know every chapter and not miss out anything.
The Class 11 final exam will be primarily theoretical with a few numerical problems thrown in for good measure. As a result, you must also prepare for this. Make a list of different definitions, short descriptions, experiments, and so on. Essentially, you must be able to write theories for each and every topic. Make a list of the kind of theoretical questions that have been asked in past years' articles.
You should complete numerical problems for each subject meticulously side by side. However, admission exams such as JEE and NEET include largely numerical or application-based questions, requiring you to apply your knowledge. And revise from time to time and as for mathematics it should be practiced everyday in order to ace it.
Apart from the mixed schedule one also pay attention to school, one should never miss out any classes because students tend to learns teacher's explanation much faster because listening is a fine art. It helps the students to grasp the topics more easily. Apart from that students must also take part in quiz and other competitions of the stream.
Apart from the main subjects students must also pay attention to others subjects because they are equally important as the main subjects. Students must also refer to NCERT books as recommended by CBSE. And the rest is all hard work for obtaining marvelous scores.