Do you know how you are practicing and learning best? The form you use to practice or learn in can affect the process.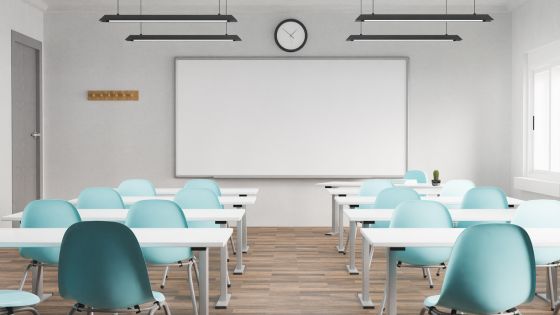 Good classroom design isn't just a matter of functionality or style. A classroom aesthetic can impact student performance. Students learn better in an environment where they feel comfortable and safe. Read on to learn ways a positive learning environment can make a difference in your classroom.
Integrate Nature into the Classroom
Integrating nature into the classroom environment has incredible benefits. It promotes a positive learning environment for the students. Bring in elements of nature, such as plants, natural materials, or even a fish tank.
This helps classrooms become more vibrant and stimulating. It also increases student engagement, reduces stress, and promotes well-being for students and teachers.
Additionally, by having more natural elements in the classroom, there is more of an appreciation for the environment and the diversity of life. This appreciation helps create a more sustainable classroom atmosphere.
There are many ways to bring elements of nature into the classroom. Try to make a classroom aesthetic that will promote a positive learning environment.
Craft a Calming Atmosphere with Sound & Scent
It is critical to create a classroom aesthetic that promotes a positive learning environment. One way to achieve this is through crafting a calming atmosphere with sound and scent.
Select specific calming sounds and scents to fill the classroom. Play soft music piped in from speakers or even sound machines. It can keep the environment pleasant and relaxing.
Additionally, try using an essential oil diffuser or scented candles. It can be either placed in the room or used for aromatherapy. Maximize the combination of soft sounds and soothing aromas. It can help to create a calming atmosphere perfect for learning.
A calm classroom can also make it easier for teachers to help students focus and engage. Teachers can create an atmosphere that promotes a positive learning environment for their students.
Inspire with Classroom Decorations
Classroom decorations are an essential part of promoting a positive learning environment. Decorate classrooms with inspiring colors, patterns, and posters. It motivates students and teachers alike to create an inviting learning space.
Use pleasing decorations like wall art, rugs, and bulletin boards. It can also make a connection between students and teachers. It can help promote feelings of collaboration and community.
It also helps stimulate environments that foster creativity and encourage critical thinking skills. Also, decorations that feature inspiring messages and images can foster positive mindsets. It helps in combatting fear and makes children feel confident and happy about the learning process.
Use decorations that allow students to express themselves and provide reminders of the great work they produce. It can create an empowering atmosphere that encourages learning and growth.
Consider Different Classroom Aesthetic Ideas Today
Taking the time to create a pleasing, inviting classroom for students will be time well spent. Not only will it improve focus and engagement, but it can even drive progress.
Invite your students to provide their ideas and creativity. It will create a classroom aesthetic promoting a positive learning environment. Let's work together to create the best learning spaces!
Did you find this article helpful? Check out our other articles for more information.