According to industry data, there are more people with dental insurance in the United States than ever. Despite the fact that 77% of Americans have dental insurance, less than 3% of them reach or exceed their yearly allowances every year. If you're among the one-third of the US population who haven't gone to the dentist in a year, you're probably wasting money. The money allotted to you for dental coverage expires at the end of each year. You won't be reimbursed for anything you don't use, and there will be no carryover.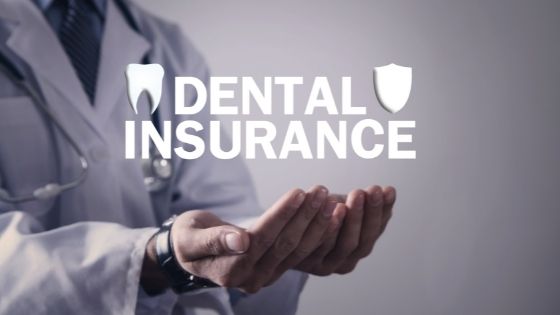 Here's everything you need to know about using your monthly investment to get the best possible oral health without breaking the bank.
Preventive Services are usually completely covered by insurance
The American Dental Association (ADA) advises that your teeth and gums be examined and cleaned at least twice a year to keep them healthy. Many people believe that only going for dental treatment if a problem is detected is more cost-effective, but in the long run, this is not the case. Every $1 spent on prevention can save as much as $50 in restorative and emergency care, according to research.
Your dentist can prevent most issues from worsening if they are detected early enough. Good examples of this include – what might have only needed a filling to require a root canal – or treating gingivitis instead of gum disease. Check out The Dentists at Gateway Crossing if you are looking for preventive dental care in McCordsville, IN.
Your coverage will likely cover the majority (minus co-pays), if not all of your preventive services. These include:
Dental check ups
X-rays
Teeth cleanings
Oral cancer screening
Minor restorative services are covered by as much as 80%
Cavities happen, even with impeccable oral hygiene and regular dental visits. According to the American Dental Association, as much as 40% of adult Americans refrain from getting dental treatment because they are concerned about an expensive procedure.
You don't have to risk having to endure the pain and financial burden. You can and should stay on top of your dental health. This will prevent you from needing to endure such a situation. However, if you should reach your deductible, you can make the most of the situation by getting any treatment needed.
About half of restorative services are covered by insurance
Should you require extensive dental care, or an expensive restorative procedure, you can use your allowance for other procedures. Many plans have a limit from about $1000 to $2000 in order to reduce the amount you will pay. That even includes major work such as dentures.
Make the most of your benefits
If you have been paying for dental insurance all year, you are entitled to your benefits. There's no reason for you to not make the most of it. Any remaining benefits that are not used before the end of the year will be lost forever. So, don't miss out, schedule your appointment right away.
Cosmetic services are not usually covered by insurance
Unfortunately, cosmetic services are not covered by insurance in most instances. Sometimes, there is an overlap in what qualifies as a cosmetic service and a restorative service. You should consult with your dentist and your dental insurance in order to find out what exactly is covered, and how much. Addison Dental Group provides great cosmetic dentistry in Addison, TX.
Not all situations are the same
Your specific situation might vary depending on your specific dental insurance and the plan you have. Even the difference between one dental office and another can make a difference depending on if they are in network with your insurance provider. If they have, it means that they've agreed on definitive pricing for individual services, and the prices are lower. That saves you and your insurance company money. Your insurance company may provide you with a list of dentists in your region that qualify as being in network.