At times of financial emergencies, a personal loan is the ideal credit resource that everyone thinks of availing. However, a financial crisis is not the only reason for availing a personal loan. You can keep in mind certain future expenses like educational expenses, destination wedding or even be your dream vacation.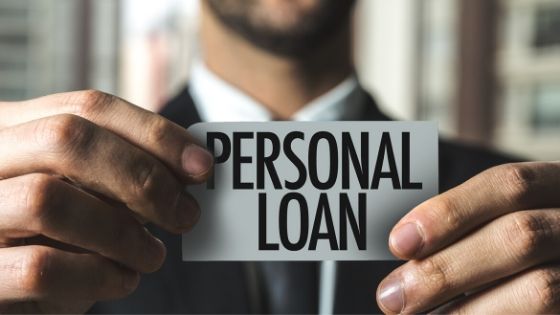 But before applying for a personal loan, you need to access certain aspects that help you to make most of your borrowed amount.
1. Analyse your requirements
Assess your needs before applying for a personal loan. Even before planning your loan, you need to be sure about different aspects. You should be confident of its requirement and identify why you need the loan? A personal loan can be taken for any purpose, but it doesn't mean that you should apply for it without a defined purpose. You can borrow as much as ₹75,00,000 with the tenure of up to 5 years. You need to assess how much amount of loan you need. You should also check your repayment capabilities while determining the loan amount. Thus, you need to identify how much amount you need to borrow and in what time you will be able to repay it.
2. Ensure Eligibility
You can quickly get a personal loan if you meet all the eligibility criteria. You need to ensure that you are eligible for applying, obtaining and repaying a personal loan. To know your eligibility, you need to check your credit score. The credit score is a vital aspect of deciding the eligibility criteria for any loan. If your credit score is low than 650, then your loan application might be rejected. A good credit score includes 750 and up, which even helps you to get a personal loan at a lower rate of interest. You can even check out a personal loan calculator which will help you to meet your eligibility criteria when you wish to avail the loan.
3. Proper planning of EMIs
A loan does not only include taking the money, but it also provides for the repayment of the entire amount. You need to repay the loan through Equal Monthly Instalments commonly known as EMI. It is advisable to plan your EMI before acquiring a personal loan. The EMIs can be calculated in advance through a personal loan EMI calculator. With these calculators, the potential borrowers can get an estimated EMI amount along with the principal and the interest amount. With the accurate EMI, you can easily plan the repayment of your loan. You can select to auto deduct your EMI through your salary account if it fits well between your savings and your expenses. And thus, in this way, you can easily manage your finances.
4. Proper documents
Having proper documents is necessary for applying for a personal loan. You must need essential personal loan documents like address proof, age proof, income proof, along with your Aadhar Card, Voter ID card, PAN card and recent bank statements. You can easily avail a personal loan by providing these necessary documents. Moneylenders also offer quick and secure fund transfer after getting all necessary documents.
5. Inquire about charges
Along with the interest rate on a personal loan, there might be other charges that you need to know about. After finding the best money lender, you need to inquire about their rate of interest as well as their additional charges. Their list of other charges might include, per-payment fees, service tax, processing fee, form charges and other taxes. You should not only consider the rate of interest while availing a personal loan, but you should also check the additional hidden charges while acquiring the loan amount. Also, ensure all these charges are included or excluded in your EMIs.
6. Check terms and conditions
Different lenders have varied terms and conditions for personal loans. You can check out the terms and conditions regarding the eligibility of the loan, the repayment period, hidden charges and maximum tenure for loan repayment. The terms and conditions may vary across lenders and thus, you need to research for the best terms and conditions that meet your criteria.