Let's face it! We don't really want to live with roommates unless and until we know them or are friends with them. But a key reason that we chose to live with roommates who are strangers is that it's economical to share living expenses and chores rather than running an independent house by yourself. Also, having roommates can be very comforting – supporting each other, making new friends, gathering new experiences as you grow together. However, it is not always so rosy – paying bills on time, sharing costs, moderating noise levels, breaking cleaning responsibilities, inviting guests… several problems can lead to drama. One way to avoid that is, of course, going with a managed accommodation company like stanza living, which tries to match you with people of common interest, similar profiles to share a space with. Apart from that, they also focus on lots of fun community activities where you can bond and network with like-minded peers, take care of all daily living amenities so you don't have to debate with someone whose turn it is to cook or clean, etc. If you are looking for a fun-filled place to live in Dehradun which is not a mundane hostel, then check out a managed accommodation provider like Stanzaliving. This will give you a living experience that's never been seen in any other PG in Dehradun.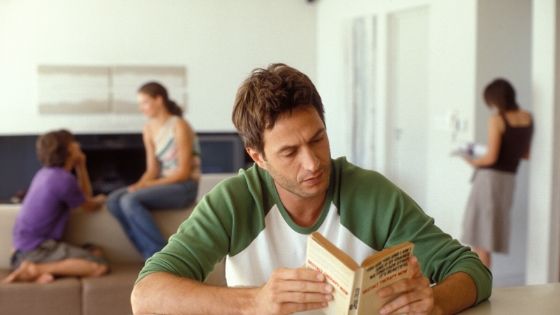 But as much as these managed accommodation companies will help in making your stay memorable, it's always good to follow some tips that help you make the right moves to turn roommates into friends:
● Communicate boundaries: Mentally draw up a list of all the things that you would want your roommate to know considering you will be spending a whole amount of time with them in the same space. For example: if you are a morning person, communicate your timings when you go to bed and get up in the morning; things like cleanliness, your study or work timings, etc. should be clearly mentioned to each other. In case you don't want a mix-up, drawing up a schedule or a chore chart and pasting it in your room will be super helpful. At the same time, having tough conversations such as what irritates you or his habit of talking loudly on call should be done at an early stage to set the right tone of your relationship.
● Set a quiet time for yourself (both of you): Just because you guys are living together doesn't mean you have to do everything together or spend every moment curled in your room. It's important for you to find your quiet time and do things which make you happy. Play music, dance, exercise to let go of all the stress there is. This is a great way to rejuvenate.
● Use your resources: In case you are living in a managed accommodation, the first step is to talk to your residence manager (a neutral party) to step in for an issue that cannot be resolved on your own. They will have resources and solutions to help you and advise you for your particular situation. They are even able to help the conversation between you and your roommate. PGs and managed accommodations such as Stanzaliving have trained residence captains at all their residences to help you navigate tricky situations and to just be there for you if that's what you need.
● Communication is important but so is adjusting: No relationship whether its professional or personal can work if you are stubborn or unwilling to bend. The key is to find the middle ground which works best for both of you and will go a long way in resolving issues.
● Make new friends and socialize: Community living involves activities for residents and engagement programs in the form of social events and activities. Ensure you take active participation. This will take your mind off things to a great extent and will help you adjust and connect with people around you. For example, Stanza Living, a managed accommodation company, organizes extremely fun and engaging community activities for its residents – like festive celebrations, cricket and football matches, movie screenings, etc. as a part of their services. In fact, they also put up a massive PUBG tournament which saw residents of various PGs in Dehradun participating in it.
There are a million ways to resolve an issue; the important thing here is to understand that not everyone is wired or brought up the same way you are. If your goal is to live peacefully with your roommate, then there will always be ways that you can adapt to resolve an issue that doesn't involve conflict.
Having said that, you have to do what is necessary to feel comfortable. It might mean you have to step out of your comfort zone once in a while, but more often than not you will be surprised to know that a simple conversation can fix the majority of your issues!