Do you need a practical setup for the back of your vehicle? You can consider a durable and versatile metal UTE canopy. A UTE offers maximum flexibility to use your space. Try to set up a UTE canopy on your vehicle in the most suitable ways.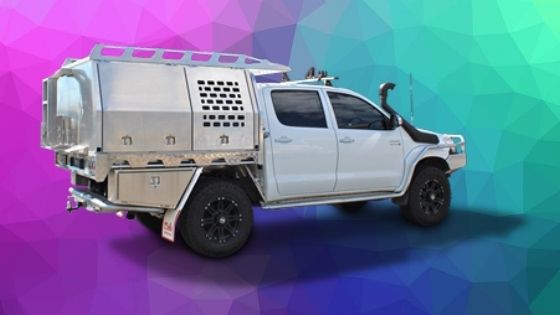 Remember, a metal canopy can be an expensive investment; therefore, take your time in selecting the best extra cab canopy. Here are some tips that will help you to choose the best UTE.
Choose the Base for Canopy
Before selecting a UTE, you have to evaluate three available bases. See the details of these bases:
Tub or Well Body
Many UTEs come with a tub or well body arrangement. These panel-style tubs blend in the panels of UTE. It is possible to attach different canopies to this base for your gear. If you have a limited budget, you can buy a second-hand tub.
Tray
This setup comes with folded sides and a flat tray. You can choose between steel and aluminum. If you need an easy-to-remove canopy, this set can be suitable for you. Trays are available in different strengths and designs with light-duty or heavy-duty.
Their construction must suit your needs to avoid possible disasters. For instance, heavy canopies on light duty trays may be a bad combination.
Chassis Mount
This option is entirely different from the tray. In this style, the canopy directly bolts on the chassis. The canopy will be built stronger beneath to make the base. If you need a fixed item, feel free to choose a chassis mount. No doubt, you can remove them, but these may be a permanent addition to your vehicle.
With some necessary mechanical skills, you can swap between three bases. It is easy to remove all three bases as per your convenience. If your UTE is extremely heavy, you may need a forklift or overhead crane.
Metal Canopies
Metal canopies are made of aluminum or steel. Remember, metal canopies are strong and durable. These are good for roof loading without any internal structure. You can choose a canopy made of mesh, aluminum sheet, or steel for a well body.
Moreover, canvas canopies are useful and easy to set up with a built-in frame. A roof can be a solid sheet. Typically, the canvas may zip up on three accessible sides.
Pay Attention to Weight of Canopy
Weight is an essential consideration in the selection of canopies. An overweight canopy may increase the chances of accidents. You have to consider weight when buying a tray and canopy. For a towing job, you have to consider the weight of the tow ball. It can considerably impact the payload.
Security of UTE
The security of your gear is vital in the canopy. For the protection of your valuable gear, you will need a durable canopy. Avoid having glass canopies because these are easy to break. Moreover, fiberglass canopies are tremendously insecure.
If you're in need of high-quality and durable trailers, check out the wide selection available at https://www.magnummfg.com.au, where you can find a variety of trailers to suit your needs
No doubt, metal canopies are suitable options for everyone. Make sure to choose a canopy with quality locks.