The more prepared you are for unforeseen circumstances, the better. This is especially true if you're buying your first car. One of the biggest favors you can do is to ensure that you're getting the best auto insurance policy out there. The simpler and quicker the entire insurance process is, the better the insurance provider is.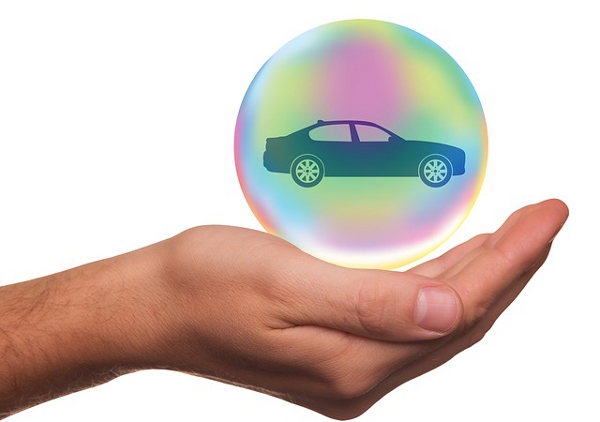 Auto Insurance policies provide financial safeguards to protect individuals from losses in unfortunate cases of vehicle damages and collisions. Different auto insurance policies provide individuals with different levels of financial protection. This makes it important to understand whether you have the right auto insurance policy for your car. It is highly essential to make sure that you have an auto insurance policy that sufficiently covers damages.
It is important to figure out how much coverage you need according to your own financial circumstances. A high insurance rate can be debilitating especially if it doesn't provide sufficient cover. Questions that should be asked more often include How to check my car insurance?, Or 'How can I get the best auto insurance policy out there?'. There are some steps that one can take to ensure being on the right track.
Take the Driver's Education and Training Classes
If you're a new driver, this is a step you should definitely follow. New drivers are generally harder to insure which hikes up the price of auto car insurance policies for them. Taking driver's education and training classes can potentially reduce the premium you have to pay for an auto insurance policy. Moreover, individuals who take these classes can also avail special discounts depending on the insurance company. You can take these classes and avail discounts on insurance rates even if you're an experienced driver. Knowing the rules better will be beneficial for you and your insurance rates.
Make sure your driving record is good
If you maintain a good driving record, you are more likely to get an auto insurance policy easily. This means that individuals who maintain their driving record are more likely to get access to the best insurance policies. On the other hand, individuals with bad driving records usually find themselves unable to find a reasonable auto insurance policy. You certainly don't want to pay a high insurance premium… Always being on your best behavior as a driver is necessary.
Research your options thoroughly before you settle for a policy
A great amount of information can be easily found on the internet. Your auto insurance policy should include elements like windscreen cover, car rescue cover, and provisions for a courtesy car. Make sure you research your options thoroughly for these elements. You would be surprised to know how different companies might be charging vastly different premiums. The more aware you are about your options, the better your end choice will be. Moreover, even if you settle for an option don't forget to do an annual rate check each year. After all, it is your responsibility to make sure you have a good deal.
Maintaining a good credit history is a must
If your credit history is reliable, you can expect a lower premium on your auto insurance policy. This is one factor where you should never compromise. What insurers have observed is a strong correlation between credit history and insurance claims. That is why a bad credit history could deeply impact the insurance rate you get. A good credit history is your passport to the best auto insurance policy out there.
Look for discounts that you can avail
Drivers who are either married or old may be considered to be 'lower risk' and can avail various discounts. A long safe driving record can also make you eligible for these discounts. The best deal will provide you with appropriate coverage at a reasonable insurance rate. Taking advantage of these discounts can bring you one step closer to the best auto insurance policy out there.
Cancel an old policy if you find a better one instead
Analyze your existing auto insurance policy carefully to assess whether it is giving you sufficient coverage at a reasonable premium. If your research has shown you that there are better options available in the market, do not hesitate. Cancel your old policy for the better one instead. Though cancelling an old policy might seem like a tedious prospect, it will be a beneficial step. You need to be closer to the best auto insurance policy out there.
If you're careful to consider all of these points before buying an insurance policy, you can be sure that you're getting the best one.