Do you want to tow your car for a considerably long distance? You may need to purchase and fit a mobile towbar to your vehicle for that. A mobile towbar is a detachable towing assembly that can be removed from the car after the completion of work.
The best part about a detachable towbar is that it does not affect the design of the car after being removed. Also, it can be connected and disconnected in a couple of seconds.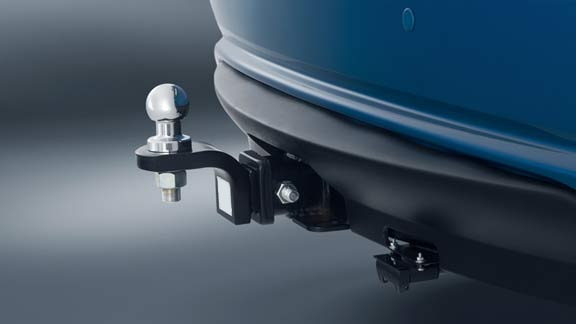 It is also known as a tow hitch. A towbar can also be used as a tow ball to allow the articulation and swiveling of the trailer van. There are quite a lot of types of towbars that can be used for the purpose.
Detachable Swan Neck Towbar
This class of the towbar is mostly used in the European nations. They are slim, and they have a flange bar in them. With these towbars, you have the complete unrestricted access to the boot of the vehicle.
Fixed Flange Ball Towbar
These ones are used for more serious towing operations. If you are looking for a more cost effective way to tow your car, this is the best thing for you. It allows the drivers to tow while carrying the cycles. It also allows for a total adjustment of towing height. You also have the liberty to fit additional accessories to this towbar.
Fixed Swan Neck Towbar
As the name suggests, these are the least flexible options out of all. No additional accessories can be used with the fixed swan neck towbars. However, there's something about these towbars that make them desirable. It is their compatibility with the AL-KO stabilizers. This is also the reason why they are slightly expensive than the other options.
Do you need vehicle specific wiring?
With vehicle specific wiring, you can use the electrics of your car or truck within the trailer being towed using it. It is not essential, but it improves the towing experience. You also get more safety with it.
Most of the cars today are fitted with the electric systems that are able to recognize the trailer or caravan connection to it. If in case you are getting it for an everyday work, it may well be worth to go for one such car.
Advantages of Mobile Towbar
It is quite an easy task to attach a mobile towbar to a vehicle. Such is its ease that any naïve can do it as well.
Here is a list of advantages of using a towbar.
• If your vehicle is capable of being towed with all of its wheels in down position, then a towbar is the best option that you have.
• It takes some strength to pull the tongue of a tow dolly upwards. So, if you are a person with a limited physical power, you must go ahead with a towbar for the operation.
• Since it is more comfortable to stow and disassemble, you must use it if you need to do it more often.
• When compared to the other towing options, you don't even have to worry about the costs of the operation. It is all about your preferences.
About Fitting
Regardless of the type of towbar you use, a tow bracket is essential to attach it to the vehicle. The mounting bracket is also known as a base plate sometimes.
• It must perfectly fit to the model of your car and the towing vehicle that you use. The base plate is attached to the rear of the vehicle. It ranges from the frame, subframe or core support. You can also hire Atlanta towing company for best solution.
• You need to review the braking system of your vehicle. The vehicle being towed has relatively higher inertia. This high magnitude is way too much for the built-in braking system of the truck to handle. You may need to invest some money in a supplemental braking system.
• Before you begin to tow, you need to ensure that you have all the safety cables on hand. It includes a proper lighting system. This is because the vehicles driving behind must you must be able to see you go. Also, it must not get detached at any moment. If t happens, it can result in a dangerous incident.
Conclusion
A mobile towbar is cheaper than other towing options that are available for you. The fact that this detachable device does not affect the design of any vehicle makes it a popular choice among those who need it.
Once in a while is fine, but you can use it for more robust operations as well. So, this is all about the selection and fitting of a mobile twobars Gatton. We hope that this article helped you understand the purpose, types, advantages, and fitting techniques of mobile twobars.