Are you a total gearhead? Do you thrive in a collaborative environment where you can bridge the gap between art and engineering? If 'yes' is the answer running in your mind, then automobile designing may be the best career choice for you.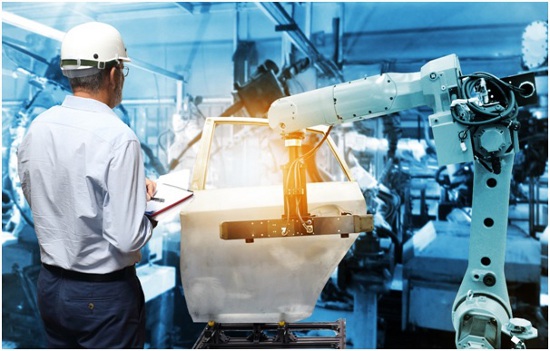 Automotive design is an occupation involved in the development of the appearance and ergonomics of motor vehicles. Automotive design course will give you a good grasp of mechanical engineering principles and understanding the material being used in the manufacturing.
An automotive designer works mainly in three domains of product design, development, and manufacturing, which further leads to testing and developing the parts to suit the needs. Many educational institutions provide skill and knowledge of the industrial standards and code of conduct to perform various tasks. Automotive design course eligibility depends upon the various examinations conducted by universities and your overall score of secondary education.
Apart from checking the automotive design course eligibility, here's how the course can be beneficial to you:
An opportunity to learn the latest software and technologies relating to design, development and manufacturing of automobiles
Various work opportunities in the fields of agricultural machinery, automotive design, electronics, aviation, and similar other industries
Grow excellent communication skills, analytical and detail-oriented skills
How to Become an Automotive Design Engineer?
1. Learn The Basics Of Automotive Design
For a fresh start in learning the basics, you have to clear an automotive design course eligibility test, which is conducted on various university levels to pursue further education. As automobile designers work in three major areas of interior design, exterior design, and colour or trim design, you must gain the required skills to grab vast work opportunities. Universities like UPES offer regular courses from B tech Automotive design engineering onwards where you can enhance the skillset and required industrial knowledge.
2. Understand The Work Aspects And Industry
Automobile designers specialise in the ideas, layouts, and overall make-up of automobile and its components. Your primary duties include brainstorming with supervisors and clients to understand requirements, specifications, and preference of the design. Once, you know the concept, the design task must be carried out with the help of software and other equipment. Understanding the industry standards and its aspects gives a broad prospect for developing various technical skills
3. Learn advanced concepts and techniques
Design always starts with a single idea, which then converts to a practical concept after the application of many techniques. It is crucial to learn such techniques beforehand to gain knowledge of the advancements in the field. It is equally important to learn advanced technical solutions and its software applications to gain momentum in the area. While you may gain theoretical knowledge from your regular university courses, practical applications of such technological know-how must be developed. Enhance your skill set in analytics, sketching, design, CAD and related software, and industrial materials.
4. Pursue a suitable course from a recognised university
One of the essential skills to hone, while pursuing B tech automotive design engineering, is to build creative and communication skills and give your voice to the ideas building inside your head. In India, UPES provides regular courses to develop such skills that are industry-ready. B tech automotive engineering from such university trains you in a range of topics which includes design, manufacturing and maintenance of automobiles.
5. Gain hands-on experience from Industry experts
With innovations coming out every other day, polished skills and a valid experience is becoming of importance for growing career in the field of automotive engineering. With regular course studies, the university offers such collaborative aspects with hands-on experience from industry experts. During the course, you can learn about many advancements through internships and other collaborations.
Grow your Automotive Engineering career
Automotive engineering course eligibility criteria are plain and easy. Chances of your career growth are enormous if you have the required skill set and hands-on experience. If you are applying for an automobile designing course, eligibility must be checked beforehand and then enhance skillset during your course duration.
Learn extensively and experience intensively.