There's a reason why the job outlook for medical lab technologists is expected to grow by 11% over the next decade. The medical industry relies on these professionals to perform vital lab tests.
But, despite their importance, many people are unfamiliar with the education path you need to take to get into medical technologies. That's why we made this article.
In it, we'll go over everything that you need to do to become a medical lab technologist. Along the way, we'll also go over some alternate medical jobs that you can consider. Let's get started!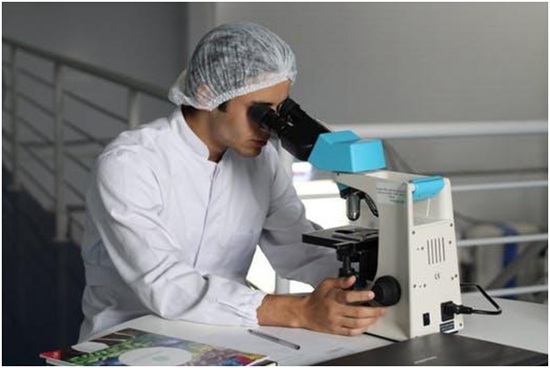 What is a Medical Technologies Career?
Before we dive into the degrees and courses, let's first go over what a medical technologies career is. Whenever a doctor needs a test done they request it from a medical lab technologist.
These people are then responsible for collecting the samples (body fluids, tissue, or whatever the test calls for).
Then, they perform the tests. This is a vital, but hidden area of the medical industry, kind of like medical billing and coding. If you want to learn more about medical billing and coding programs, then you can learn more here.
What Types of Degrees and Courses Are Needed?
To become a medical lab technologist, you will likely bachelor's degree in either medical technologies or life sciences. You can find these types of degrees at many universities, as well as some hospital-based programs.
Typically, you will need to complete courses from a variety of disciplines, including:
Biology
Chemistry
Math
Statistics
Microbiology
Lab skills
Lab management
Lab safety procedures
In some cases, you may be able to become a technician by taking a one-year associate's degree program in clinical laboratory science. However, only certain individuals will qualify for this.
What Types of Licenses, Registrations, and Certifications Are Needed?
The specific types of licenses, registrations, and certifications that you will need depend entirely on the state that you plan on practicing in. Some states require lab technicians to be both certified and licensed before they can start working.
Others don't require this. As such, you should do your research and find out what the requirements are for where you live.
Want More Content? Keep Reading
We hope this article helped you learn more about medical technologies and what type of education you need to get involved in. As you can see, there are a lot of hurdles to jump over to become a medical lab technologist.
But, once you successfully become one, then you have the benefit of a lot of job security. So, at the end of the day, it's worth all the work and effort that you put into it.
Did you enjoy this article? If the answer is yes, then you're in the right place. Keep exploring to find more topics that you're sure to love.