A semi-truck is a very useful vehicle. However, they can be quite the investment. The larger the vehicle, the more expensive it will be. Naturally, you'll want to make sure that you get a good vehicle that will last you a long time. So, what are some things you can look out for when purchasing a truck? Here are some red flags that will warn you the truck is not worth it.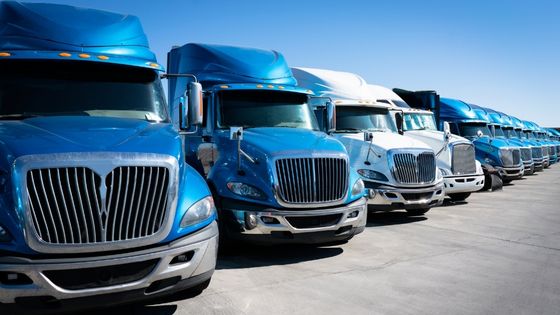 Damage to the Exterior
Two huge things to keep an eye out for in regards to the outside of the vehicle is body damage and excessive rust. Trucks get dents and rust on occasion, but large dents or huge amounts of rust are a big concern. Big dents can hinder a truck's function on the inside, and rust will make parts of the chassis weak. These glaring signs show the truck doesn't have much longer before it breaks somehow, and you'll be out even more money for repairs.
Damage to the Interior
The inside is the next important thing. You'll want to make sure the engine is in decent repair, and make sure you have a report for recent repairs as well. Another good tip is to look out for a smelly cabin. Some sellers will make sure that the car is smelling the best it can, but if there is residual damage, then the smell will come through. That's a good indication that there's water damage or something else going on, so be wary.
Ownership and Repair History
There are 3 things to look out for when purchasing a used truck:
Towing history: If the truck is consistently towed, then there is an ongoing problem that can't be fixed.
No CARFAX record: CARFAX records report any accidents the vehicle has been in. Along with details on how bad the accident was in the first place. If it's an accident that gave the vehicle a salvage title, then you may want to look closer for extensive damage. If a dealership conveniently doesn't have one of these records, then they likely know the car has issues and are trying to hide it.
Available warranty: Make sure you have the option of a warranty. If you buy this used truck as it is, then you'll be out a lot of money keeping up with repairs, whereas a warranty will help cover some of that cost.
Remember, trucks for sale aren't hard to come by. There are used semi-trucks everywhere! So be picky, and find one that will serve you for a long time.