IT services are important for all modern businesses. But when you need IT services, how do you ensure that you're getting the right IT professional for the job? The fact of the matter is that there are several types of IT professionals out there. Do you need a help desk, or an IT consultant? What are the differences between the 2, and how do you know which you need? Keep reading to find out.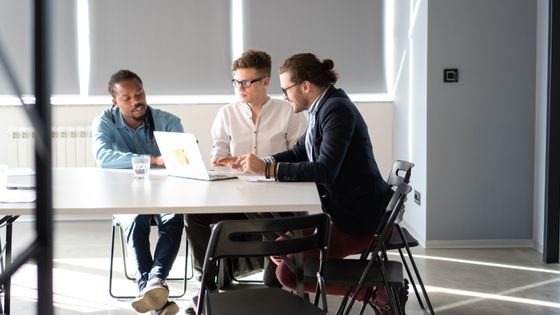 What Does a Helpdesk Do?
Helpdesk services are focused on responding to tech issues. It's purely a reactive service, and the helpdesk only provides services when an employee fills out a help ticket. This service works best as a supplement to your in-house IT services. A remote helpdesk can take on the load of responding to those help tickets while your in-house IT team can focus on other projects. However, a remote helpdesk should never be your only IT source. If you're looking for something that better fulfills all of your company's IT needs, a helpdesk is not the answer.
What Does an IT Consultant Do?
On the other hand, an IT consultant provides more comprehensive solutions to your IT needs. They can become a true partner for your business by being more proactive with your technology improvements and upgrades. An IT consultant can examine your existing network to look for any weaknesses and recommend improvements.
Rather than responding to issues, an IT consultant works to improve your systems and prevent problems from occurring. This includes services like testing your network security for gaps that might make you susceptible to a hacker, identifying outdated technology that's making your company inefficient, and even training your employees on best practices for network security and the implementation of new technology.
Which One Do You Need?
The right IT professional for your business will depend on the type of services you're looking for. If you're simply looking to take some of the load off of your in-house IT team, a remote helpdesk service may be exactly what you're looking for. On the other hand, if you're searching for a proactive partner that can help you improve your business's technology and network security, you should be looking for an IT consultant in Orlando, FL. If you're not sure what will most benefit your business, contact a managed service provider, or MSP. These companies can function as both a helpdesk and an IT consultant, and will be able to answer any questions you may have about these different services.