If your company is in need of a chief financial officer and you know exactly what you're looking for in the individual then the search needs to start as soon as possible in order to be able to find the right candidates for the job. There are many different methods that you can use to make sure that you hire the right individual but every business is different and so they all have different way of seeking out the best person for the job. This is an incredibly important position and so you want to make sure that you get it right first time because if you choose the wrong applicant then you have to go through the hiring process all over again and this costs both time and money.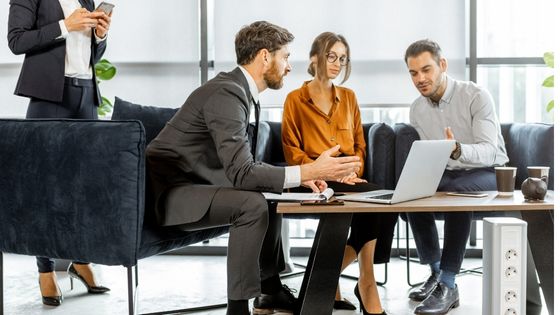 Knowing the kind of CFO, including Fractional CFO or Interim CFO, that you need and finding someone who ticks all of your boxes are two completely different things and so you really do need to pull out all of the stops to make sure that you find the right individual for your business who can provide you with the best financial solutions for your enterprise as well. The following are just some of the top ways that you can attract the best financial officer for your business.
1. Use executive search – there are recruitment agencies out there that specialise in finding the best executives possible and specifically chief financial officer. By signing on the dotted line with these service providers, you're saving yourself a great deal of time, money and a great deal of stress. Instead of going through the whole process by yourself, you take all of the responsibility off your shoulders and you put onto someone else's. They will be more than happy to take on the responsibility and that leaves you more time to concentrate on your business needs.
2. Put out the feelers – what is meant by this is that you should be using all of your connections within the industry to try to figure out if there are currently any chief financial officers that are looking to move from the current firm and these would be the ones to aim for. You should never be afraid to reach out to people that you feel might be interested in the job and if you can't get them to join you, then they might know someone who is interested. There is nothing better than the word-of-mouth when it comes to making new hires and using your professional network is one way to do this very thing.
3. Know your industry – if you are keeping a close eye on the industry that you are working in then it's likely that you're going to hear about certain firms that may be getting into difficulty and so might be laying off workers. That could be an excellent CFO in amongst all of those employees and so this will offer you the perfect opportunity to reach out to them and to hire them.
These are three excellent ways to find the best person for the job and don't be afraid to look at all of your options. If the best individual isn't currently available to work on a full-time basis then you might be able to figure out a way that they can join your company on a part-time basis.