Nowadays, handling money and saving can be hectic, requiring much attention and practice. Now buying a property or gold is not considered a saving. Currently, saving money means choosing methods, such as mutual funds, insurance plans, stocks, etc., to store their hard-earned money.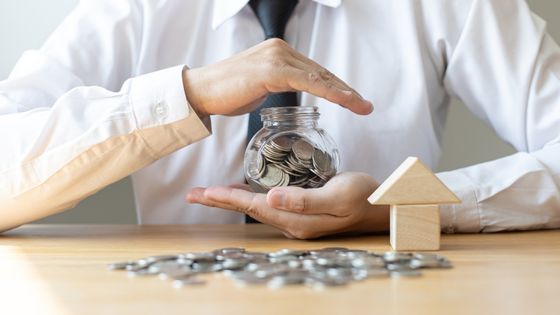 If you want to know how you can save your money, here is the information.
Make Money Through Crypto Cashback
Crypto is widely popular in the market nowadays. However, did you know it was possible to earn bitcoin without purchasing? Various platforms allow users to earn BTC as incentives. Everyday transactions like groceries and ride-sharing can make it possible to get hands-on crypto.
Make a list
Making lists can be hectic, but you can easily maintain them with proper planning and consistency. Start recording all your expenses, such as groceries, household expenses, outings, etc.
Even after a hectic day, spending some time maintaining your list can be a game changer if you like to know where you can save. You can use some apps that are available online to make a clean sheet to record your daily expenses. Try to include all even your most minor costs in the record. Gradually you will know the areas attracting most of your money and how it can be curtailed.
Create a budget
Creating a budget can be the best decision if you plan to save money. So make a budget according to your income to limit overspending. You can also include your monthly savings in your budget for proper maintenance.
Saving money starts by cutting unnecessary expenses. Try to find creative methods to keep your monthly payments steady. For instance, you can start searching for activities that do not cost. You can enjoy some free events or low-cost entertainment if your primary goal is to save.
Review your monthly charges. Try to review your mobile recharge plans, recurring subscriptions and memberships. If you don't use them, then cancel them immediately. Examine and research the cost before you purchase any goods or services. Make a plan and adhere to it to reach your financial goals.
Try to compare the cost of cooking at home or eating out to find the best option for you.
Set goals
If you plan to conserve money, start setting your financial goals. There are two types of goals – short-term and long-term goals. The specific short-term goals include the emergency funds required for activities, such as vacations, down payment of cars or homes, living expenses, etc. While the long-term goals include retirement plans, education plans, etc. One should set these according to their financial requirements.
Invest in the right tools
If you want to save money, start by choosing suitable approaches. You can begin by having a savings account. In addition, options such as interest rates and mutual funds, etc., are available to help you reach your desired financial requirements.
In case of a short-term goal, you can choose methods, such as a savings accounts certificate of deposit that can lock your finances for a fixed time at a higher rate than the savings account.
Choose securities, stocks or mutual funds for a long-term goal. You can also take professional help if planning to invest in stocks, mutual funds, etc.
Conclusion
The article discusses ways to meet your financial goals through different savings methods. Create a plan and adhere to it for a sustainable increase in your monthly savings. If you plan to conserve money, start from today because your most minor contribution also counts.