Father's day is taking a sneak peek at us from the corner and waiting for us all to get prepared for a memorable celebration. Well, if you haven't thought about the celebration then here we are to help you.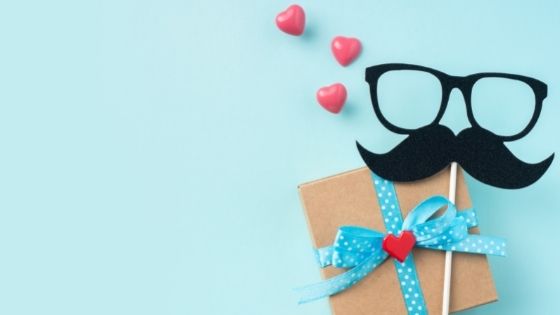 Below is a full-day plan execution of which will undoubtedly result in a celebration you may have never experienced before and it will make your Father smile wide.
Start With A Full Body Checkup
The first thing you should do to celebrate Father's day is taking your Father for a full body checkup. Nothing can be more important for you than your Father's health. And we are sure that he might not agree with your idea at first. Keep pushing him, and don't stop until he agrees with you. A full body checkup will give you insights into his well being in future. And if there's anything to worry about, you will have a beforehand knowledge of that which can help in the treatment.
Gift Him A Plant
After knowing about his health, it's time to gift him something that will enhance his health without any effort. Whether your Father's works from home or goes to the office daily, presenting an indoor plant is indeed a nice idea. The plant will absorb the carbon dioxide and will produce more fresh air for him to breathe. You can choose one from different types of plants such as bamboo plant, rubber plant, snake plant, peace lily plant, money plant, and more. It will be a gold-on-gold situation if you pick a plant potted in a father's day special planter.
Personalised Whiskey Glass As Secret Gift
If we talk on a universal basis, a father gets his daily dose of happiness when he gets to have a few sips of his favourite whiskey. And you can help him in making that time more special. But beware, you may need to keep this gift idea a secret from your mother because she will not approve of it. You can think about gifting a set of personalised whiskey glasses to your Father. The glasses will have his name or his signature engraved on them. We can bet that you will receive a tight hug from him for your thoughtful gesture.
Celebration Over Food And Drinks
A memorable celebration is a must so that your Father will feel himself on cloud nine. He has managed to celebrate your birthdays in the best way possible for many years straight, and so it's your turn to do your best to surprise him. Arrange for a party at your home before your Father comes back home from work. Don't compromise on anything; there has to be music, food, drinks, dance floor, lights, and decorations. And the most important thing that you can't miss here is a Fathers day cake. Find the best bakery near you or look for an online bakery that provides home delivery of cake. Get the best design of cake from the internet and show it to the bakery. Remember, the cake is going to be the best element of the celebration.
Motivate Your Father To Reduce Consumption Of Tobacco
We aren't saying that everyone is addicted to tobacco and we know that not all consume it. But if your Father smokes cigarettes or consumes other things that include tobacco, then you must motivate and push him to reduce his consumption day by day. You can give him a book that talks about the benefits of leaving tobacco consumption and you can tell him the exercises to control the zest. There are medicines in the market which help in leaving tobacco.