A Staffing Agency, or also known as an employment agency, is an organization that typically acts as a bridge between job seeking candidates and recruiters. The sole aim of every staffing agency is to pair qualified candidates with suitable companies having a vacancy in a job for a particular field.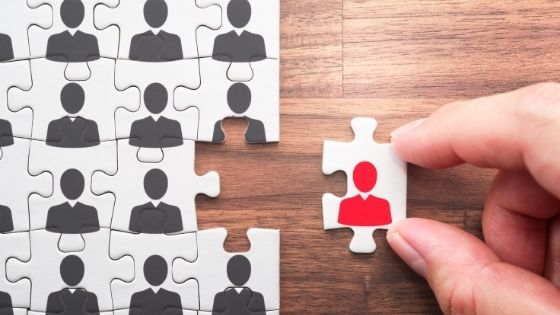 If you are a recruiter working with a Staffing Agency, you will not only save your time but will also reduce certain legal risk aspects. In the conventional recruiting procedure, a considerable amount of time gets invested in reviewing candidates, interviewing them, discussing salaries, etc. When you opt for a staffing agency, this time will be saved and hence can be utilized in other aspects of the business.
If you are a job seeker, follow the below tips to have an upper hand when applying for jobs.
1. Choose The Right Staffing Agency
The right staffing agency can work wonders for you. Make sure that before proceeding with a staffing agency, you thoroughly research about them. Know their background and their policies prior to making a deal. You can also see whether they are open to all positions or have expertise in a particular domain. After all, it's the decision of your career!
2. Approach The Interview With Confidence
Once you have finalized the staffing agency, you will need to go through an interview. The interviewer will be the staffing manager. Approach the interview confidently. People tend to make the mistake of attending this interview lightly. Do not do the same. Staffing agencies conduct this interview to know the positions you can suitably fill. Attend the interview by dressing professionally, be confident and honest during the interview. You can ask questions regarding a specific company as well.
3. Stay In Touch With The Agency
Stay in constant touch with the agency. If you are not getting many offers, have a conversation with the agency manager and find out suitable things to improvise your opportunities. If you are receiving offers separately from an organization, talk with the agency. The agency might have contacts in that firm which you can avail the benefit of. The agencies generally notify you when a vacancy arises, however, it is also advised for a job seeker to get weekly updates from the recruiter.
4. Respond As Quickly As Possible
When an agency contacts you for a position, try to respond to them swiftly. Certain times, people don't respond in time and then lose the opportunity. Some positions need to be filled on an urgent basis. Hence, responding as soon as possible is one thing that you should always pay your attention to. As soon as a match is identified, your recruiter will inform you and will arrange the interview. Other than that, prepare yourself well and stay confident for the interview.
Spinnaker Solutions is a Full-Service Staffing Agency. They have their expertise in the domain of engineering, warehousing, manufacturing, and several other areas. Check out the website to find the right job for yourself now.