As global commerce migrates almost entirely online, it has never been more vital for your business to stay ahead of the curve by uprating your IT and incorporating cloud-computing, business communication platforms and video conferencing apps into your daily work practices.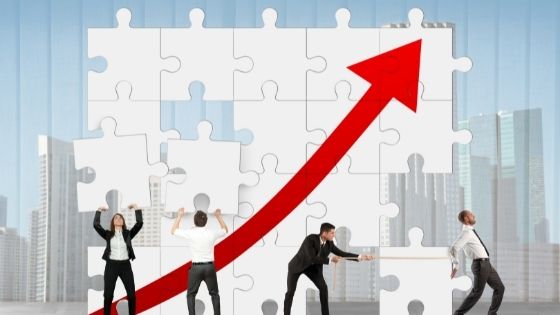 The best part about investing in these technologies is that they are not particularly expensive, especially when the benefits can be so lucrative for your company.
This is the tech that can help your company become more secure and productive:
If you are going to use complex IT, you need a dedicated support team
Before you start looking into incorporating new software and internet-based services into your daily work practices, you need to uprate your IT support to match. If your business is going to become more reliant on computers and the internet, you cannot run the risk of outages, hacks or simple device malfunctions.
Moreover, if you run an e-commerce company, your entire business model relies on your ability to trade over the internet. Leaving yourself vulnerable to issues could potentially wipe your enterprise out overnight.
Although you could create your own dedicated IT department that handles everything in-house, this will cost you lots of money in wages, admin costs and equipment. Instead, you could hire a team of professional IT support staff from a company like Fidelis, Inc.
This way, you can be assured of a professional service, without having to pay in-house staff to wait around until there is an issue.
Cloud-based software will keep your sensitive data safe
One of the most useful technologies you can incorporate into your daily business practices is cloud computing. This is used primarily as a data storage tool, allowing you to keep your sensitive information secure on a virtual cloud, rather than as a file on an individual hard drive.
Because your data would be in the cloud, you can access it anywhere in the world at any time, as long as you have the log in. This also gives you the ability to share the log in details of certain documents and allow staff members to collaborate on projects in the cloud.
Cloud based data storage is far safer than keeping files on a hard drive, because hackers find it virtually impossible to access and even if your device crashes or is stolen, you can access your data.
Keep track of your team's progress with a business communication platform
Another technology you can use to help increase your company's productivity is a business communication platform, such as Slack. These platforms allow members of staff to talk to each other easily, collaborate on projects, share information freely and keep project information stored in an easily accessible format.
This will likely boost your staff productivity and allow you to keep tabs on team progress.
Host meetings on video conferencing apps to save time
Video conferencing apps have seen an exponential rise over the past year and a half, as companies have been forced to operate remotely. The benefits of this tech are not difficult to understand.
Virtual meetings allow you to interact with your staff without having to book out a meeting room and get everyone into the same place. Instead, your business can be flexible, allowing your staff to work from different locations and use time otherwise wasted waiting for the meeting to start.