You can never talk to everybody with the same message in marketing as every consumer is looking forward to being treated as an individual, not as a market. Generic messages used in marketing are less likely to get a response in marketing in comparison to specific and direct communication.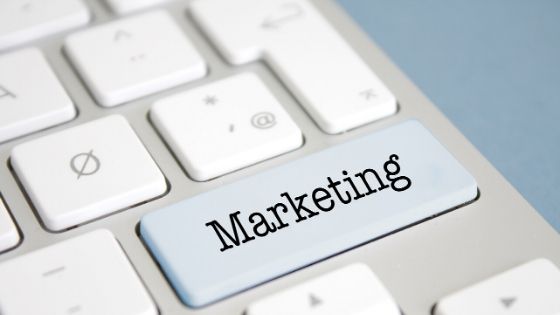 Instead of trying to convey what you want, you will have to get started with what your customer is looking for and this is what direct marketing is all about. Targeted mailing is very necessary for making your email campaign work like a wonder for your business. Without proper targeted mailing lists, your email campaign will never be able to work at its 100% efficiency because the mailing list is the most important part of any email campaign.
Let's dive into the world of targeted mailing lists and understand its every aspect.
What is Targeted Mailing?
A target mailing list is a type of mailing list that is segmented according to the different attributes of the recipients. This is one of the main differences between a standard mailing list and a targeted mailing list.
Targeting mailing lists aids in the personalization of the email campaign and thus the user gets better engagement and improved conversion rate. The segmentation of these lists can be done on the below-mentioned criteria:-
Age
Income
Location
Sex
Interest
Hobbies, and much more
Difference between targeted mailing and saturation
On one side, the targeted mailing is segmented to the individual level and this is why the users of targeted mailing lists get the opportunity to target only those persons whom they want to reach. But on the other side, saturation mailing involves sending the same content through emails to everyone located in a USPS ZIP code. The targeted mailing list has better flexibility in terms of segmentation than the saturation mailing list.
A business can benefit from a targeted mailing list if it is offering a product that is beneficial for a certain demographic while if you will use saturation mailing lists for the same product or service then it can turn out to be a money-guzzler for you.
Benefits:
Establishes a relationship
Running a targeted email campaign based on targeted purchase email lists means that you will get the opportunity to establish a long-lasting relationship with the customer.
By conveying the message that the customer is looking for and by regular communication, you will not only keep the customers and prospects informed but work on building a relationship as well. Since you will be not treating your customers as only a part of the excel sheet, they will remember your message.
Enhanced loyalty
If a customer will be treated as an important aspect of the business then he is likely to get converted into a loyal customer. Most of the customers are expecting their brands to know who they are and what they want and this is the main reason why targeted mailing works like a magic wand for customer loyalty.
You can segment your old customers and make them more loyal by offering them special offers through targeted emailing based on targeted marketing mailing lists.
Better response rate
There is no use of spending thousands of dollars on email campaigns and not getting even a single response. Rather, you can take advantage of targeted purchase email lists and enhance the response rate.
Most users receiving targeted emails based on targeted purchase email lists will have a better response rate than those using generic mailing. Furthermore, when your content will be relevant because of targeted mailing, the customer is surely more likely to respond to your emails.
High conversion
With the help of targeted mailing, you are able to specify which type of content should be sent to which group of people and this is the main reason why targeted mailing has a higher conversion rate as well. Sometimes, people show engagement through standard mailing as well but in such cases, the conversion rate is really low.
Targeted mailing gives recipients emails about only those products or services which they are likely to buy and thus higher conversion rate is obvious. And with a higher conversion rate, you have better sales figures.
Narrowed approach
Talking to everyone through the same email content is never going to give you palpable results but with the help of direct mailing, you can adopt a narrower approach and streamline your email campaign.
The narrow approach in mailing means presenting the best available information to a certain group of people. This type of approach can never be adopted in the standard mailing since there is no segmentation available.
Personalized mailing list
The modern era demands a personalized mailing list because, with a personalized mailing list, your email will stand out from the rest of the inbox. And targeted mailing is the base of a personalized mailing list approach.
The high level of segmentation provided by personalized mailing will help you in targeting prospects and customers on an individual level. And with personalized emailing having a 6X higher transaction rate, your overall email campaign based on targeted marketing mailing lists will be a big success.
Targeted marketing has become an integral part of the overall marketing strategy and because it offers better results than generic marketing, businesses are not hesitating in adopting it. The important aspects of targeted marketing like targeted mailing should be adopted without any second thoughts.