When your vehicle needs a service or repairs, the one thing you want to be sure of is that your auto mechanic is reliable, honest and good value for money. None of this is obvious, so we have put together a list of things to be aware of that will help when looking for a Reliable Auto Mechanic.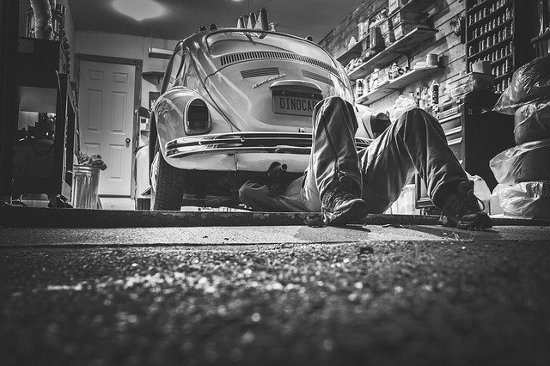 Word of Mouth
One of the first things to do is to ask around. Friends, relatives, colleagues and fellow owners of cars that are the same make as yours can usually all give you opinions on auto mechanics you should try, or who to avoid. A good auto mechanic will get glowing praise from people who have had good service and are return customers.
You should ask a lot of questions from those who are giving the recommendations, this will help you to clarify whether the standards are what you are expecting before visiting the workshop. It is great if your research leads to more than one auto mechanic – you will then be able to compare workshops to help your decision making further.
Reviews and Online Research
The internet is a good source to check out auto mechanics before you visit, you can also pinpoint workshops that are convenient to you. The websites will give you an overview of what work they cover, whether they are accredited, and if they specialize in your make of vehicle and, just as important, you can read the reviews!
Read all the reviews, not just the first few, you will gain a good overall opinion of whether this auto mechanic is right for you and your car.
Who Services Business Cars or Fleet Vehicles in your Area?
If word of mouth or internet research aren't working for you, then you try visiting a nearby business which runs fleet vehicles and ask if they could recommend an auto mechanic for you. Businesses which rely on fleet vehicles or prestige cars cannot afford to have their vehicles off the road for long, and do not want to have the same vehicle constantly returning to the workshop due to poor service, so they will be seeking the best value for money. If you have a luxury vehicle, then you may want to look at companies who have specialized fleet cars, who are entrusting their vehicles to auto mechanics who specialize in luxury vehicles.
Check that they are an Accredited and Approved Business
A workshop that prides itself on its accreditations by reputable Automotive Organizations and Institutions tells you that the business abides by the standards set by those organizations. For example, the IAME (Institute of Automotive Mechanical Engineers) or MTA (Motor Traders Association) have established reputations and standards by which they operate, an accreditation by them assures the client that the workshop abides by these standards.
If your vehicle is of a particular make, then accreditation by that vehicle's manufacturer will tell you that they are familiar with your car and its particular requirements. These accreditations allow the workshop to offer logbook servicing which is approved by the manufacturer, thus maintaining warrantees and validation for resale of the vehicle.
Visit the Workshop and Interview the Mechanic
When you have identified some places that may be suitable, then pay the workshops a visit.
Observe if the workshop is well kept and stocked with approved parts. Note if the mechanic is friendly and courteous, as well as interested in what you have to say about your car before assessing what your car needs. A reputable mechanic should be able and willing to put you at ease and gain your confidence.
Ask questions before committing to any work. Do they offer written quotations prior to undertaking the work, and do they provide written invoices and warrantees/guarantees once the work is completed?
Find out how many years of experience they have, including the staff as it will be the mechanics who work on your vehicle.
Do they seem knowledgeable and honest? Trust your gut feeling, it's important that you feel that you can trust that you will be given quality service and reliability at the right price.
Start with a Small Job
Finally, the best way to find a reliable Auto Mechanic is to try them out.
Before committing to major works on your car, try them with a small service or repair. Their attitude towards small jobs should be just as attentive as for the larger work, and your risks are smaller.